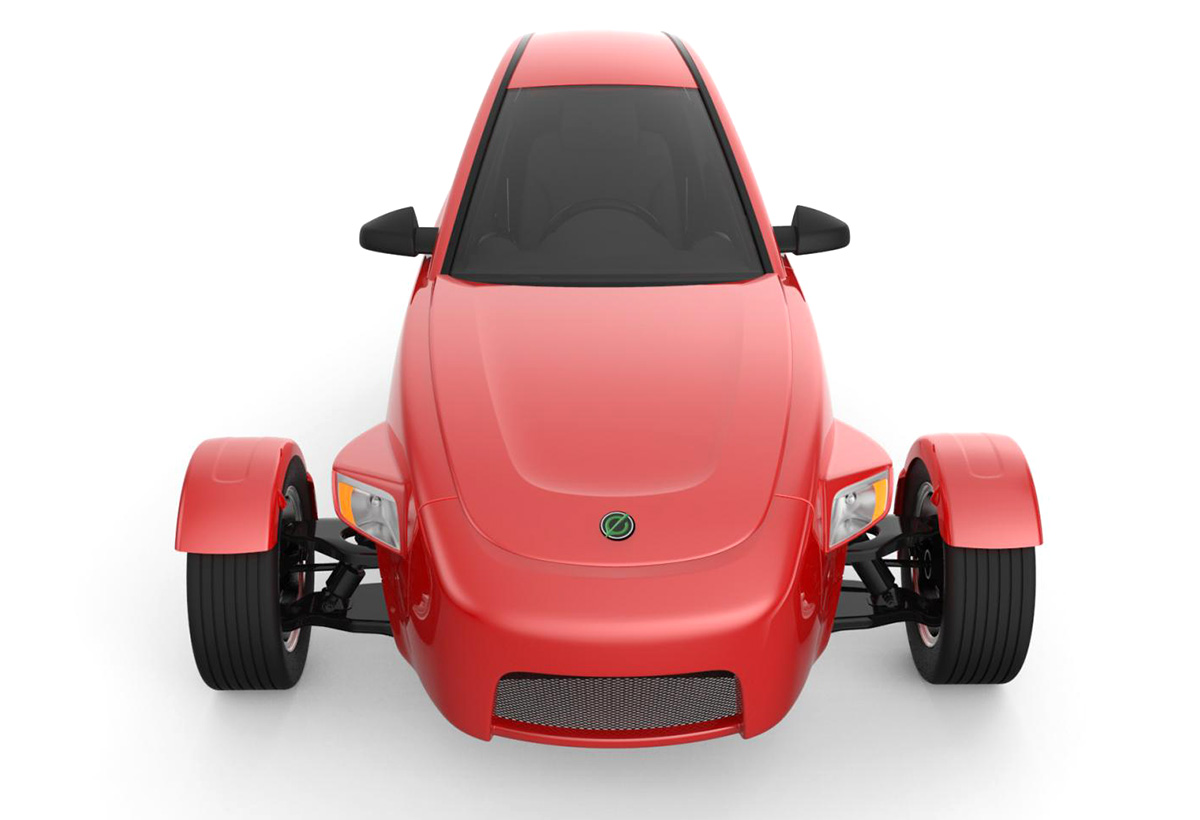 The first minute I saw this three-wheeled Elio car, I wanted one. Even before you see it, knowing that it will cost a mere $6,800, will get 84 miles per gallon and is roomy enough for a 6'8″ man gets your attention.
Making it even more appealing is its tiny three-cylinder engine, capable of accelerating this little rollerskate from 0-to-60 in 9.6 seconds. Its safety features include three airbags, and then there's its endearing clown-car looks. Look at those beady little eyes. But is it real?

The company's PR rep says the car's already garnered 6,000 orders from deposit-paying customers, and if that trend continues it'll hit the streets of the U.S. in the first few months of 2015.
I suppose it's a bit ugly, but I think that's part of this unusual car's character. The good news is you're not going to have to rough it inside this motorized tricycle, which is equipped with power windows, antilock brakes and air-conditioning. There's even a seat in the back for your kid or small-statured significant other.
Take a good look at the car in this 20-shot gallery:
The car can connect to your smartphone for navigation, and Elio Motors says the car's guaranteed for three years or 36,000 miles. Except for its unusual design, the car's technology introduces nothing exotic or expensive.
Paul Elio's company plans to purchase a former GM plant in Shreveport, Louisiana to build the car.
I think it's high time for a car like this. I find it abhorrent that we drag around tons of useless metal just to carry our carcasses from home to work every day. If our country going to reject high-speed rail and mass transit on a grand scale, this has got to be the next best thing.
We shall see if this practical and diminutive car stays on its maker's ambitious production schedule. If it does become available, I think I might have found a worthy successor to our spare car that we use solely to take short trips around town.
Watch this:
Images: Elio Motors