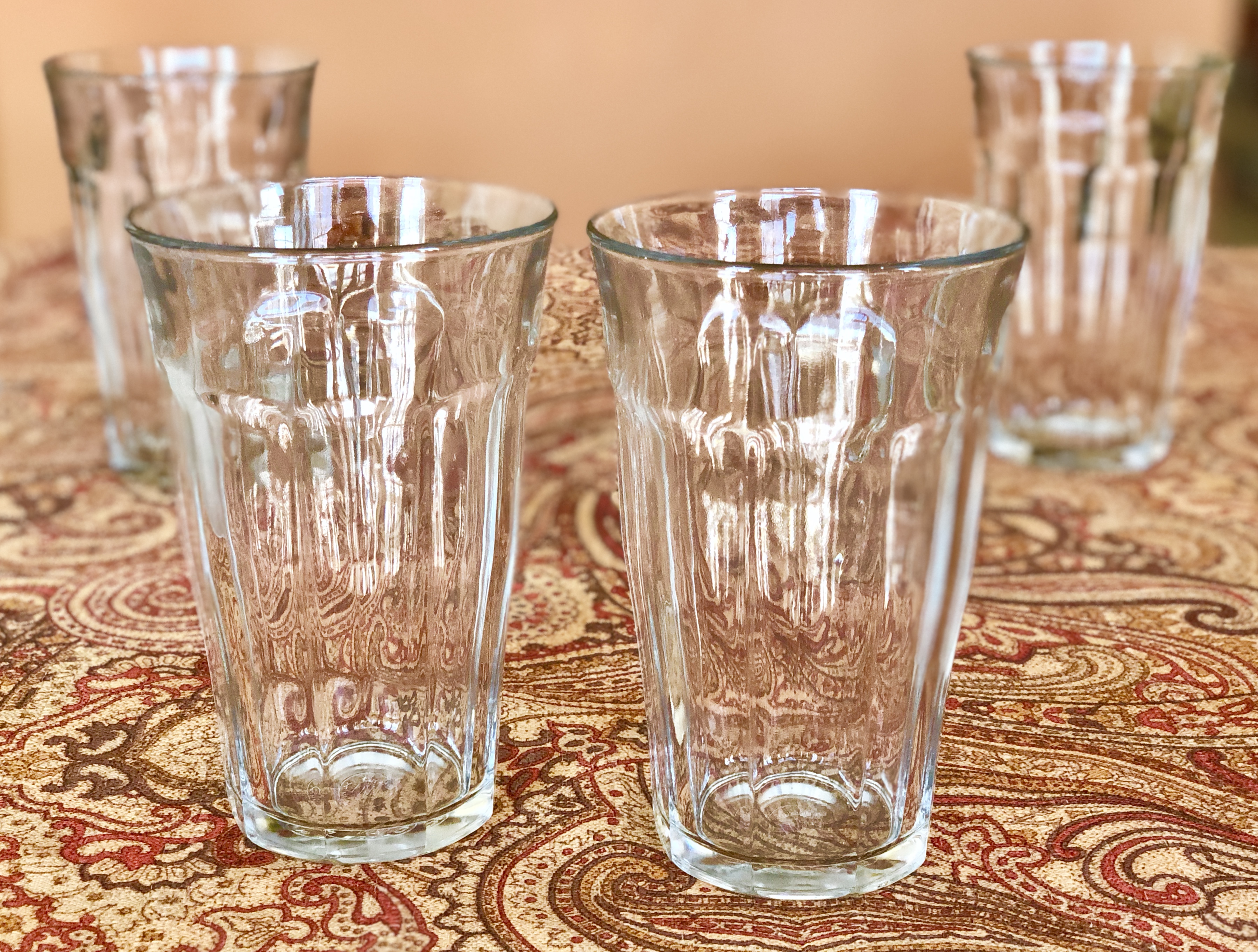 If there's an object in my home that I use every day, I tend to choose that item carefully. But for some reason, I never chose drinking glasses with such discernment … until now. I saw these Duralex Picardie glasses recommended in a trustworthy publication, and I was wondering what all the fuss was about. I decided to order the largest Duralex Picardie tumblers and find out.
Over the past two months, I have been surprised at how wonderful these 17.62 oz (0.52 L) Duralex Picardie tumblers are, and what a difference they've made in my quality of life. I hadn't realized that I had been drinking out of cheap copies of this particular design for all my life. But the subtle difference between those knockoffs and these classic tumblers was significantly noticeable with daily use.
Duralex Made In France Picardie Tumbler Set of 6, 17.62 oz
The delicate rise in the beltline of these glasses — a feature that's absent in the cheap knockoffs — gives my fingers an inviting place to hold onto. The elegantly flared lip at the top allows a more pleasing interface between glass and mouth. The feel of the glass itself is smoother and easier to grip than any other I've encountered. And the impression of bulletproof durability is unmistakeable (even though I'm sure these tumblers are not bulletproof).
The result? A delightful, profoundly different experience while drinking liquids that affects me multiple times every day. It's hard for me to believe that a mere piece of glassware could be so enjoyable to use, but there it is. I can't recommend these glasses enough. They're a delight to have and to hold and they've genuinely improved my life by a tiny, yet persistent degree.