The Case Against Reality: Why Evolution Hid the Truth from Our Eyes by Donald D. Hoffman is an absolutely fascinating book that changed the way I look at the world. It posits theories that assert that the world is not what we think it is. It suggests that every experience we have is like a set of icons on a computer screen, simplifying what's really happening underneath. Hoffman writes that nothing we sense is real, and goes about proving it in a variety of mind-boggling ways.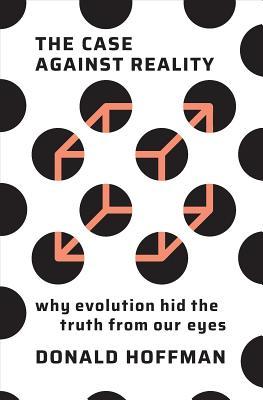 According to the theory, as we evolved, the way we perceived our unseen and infinitely complex existence has become a simplified interface because the true nature of our existence is too calorically expensive.
All our perceptions and actions have one goal: "fitness payoffs," which increase the chances of survival of our DNA. Treading the familiar path of Darwinism, this assures that humans most capable of surviving to reproductive age will be most likely to pass along those traits to the next generation.
The most astonishing claim in The Case Against Reality: Space and time do not actually exist, but serve as a user-friendly canvas on which our efforts to obtain fitness payoffs play themselves out. Being a life-long space-and-time dweller, that concept alone stretches my comprehension to its boundaries and beyond.
These ideas are currently turning the world of physics upside down, perhaps changing everything as we know it in the realm of quantum physics and the so-called "hard problem" of consciousness, as well as the Theory of Everything.
I'm eager to see what becomes of this theory and if the truth of our existence emerges from it. In the meantime, this will require a lot of thought, something I greatly value when reading mind-bending books like this. If you're up for a wild ride, The Case Against Reality is the book for you. Whew!