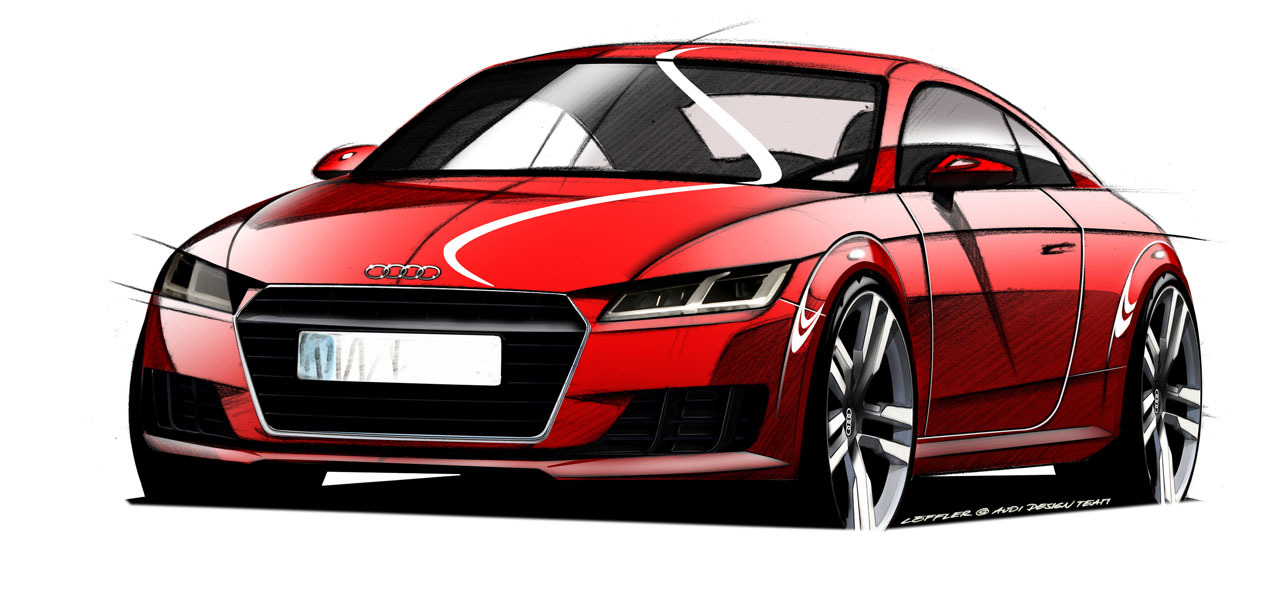 Car aficionados eagerly await the arrival of the third-generation 2015 Audi TT at the upcoming Geneva Motor Show. Meanwhile, Audi tosses out a pair of insouciant sketches revealing the low-slung coupe's new look, and I think it's nothing short of captivating.
Not only will the muscular coupe take design cues from Audi's past TTs and its brandmates, but its interior will be redesigned, bristling with infotainment tech that will be part of Audi's virtual cockpit.

Scant details are available about price and availability date, but there's no shortage of poetic musing about the little coupe's angular lines and
Audi R8
-like curves.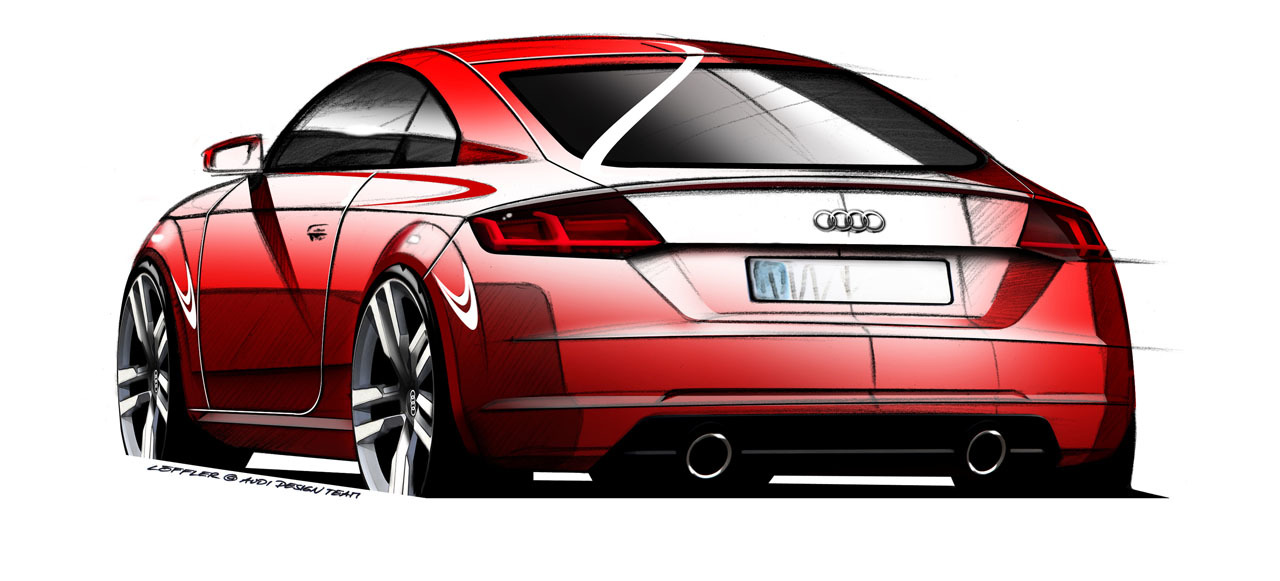 See if you think this pregnant prose from Audi's press release matches up with these lovely drawings you're viewing:
Many details of the new Coupé's profile are reminiscent of the first generation's classic design. The sill contour forms a powerful light edge and the wide wheel arches constitute distinct geometrical entities. At the front, the wheel arch intersects the hood join, which continues over the door as the tornado line and extends all the way to the rear. The flat greenhouse looks like an entity in its own right. The shape of the C-post, with a slight kink, gives the TT a powerful, athletic look and enhances the impression of tension
Gearheads will be even more gung-ho when they hear about the TTS model, which like its S-badged brandmates will be sporting four tailpipes. That pocket rocket will probably do an even better job of pressing you against the seat to exhilarating effect.
Look at these futuristic headlights and taillights. Ooo la la: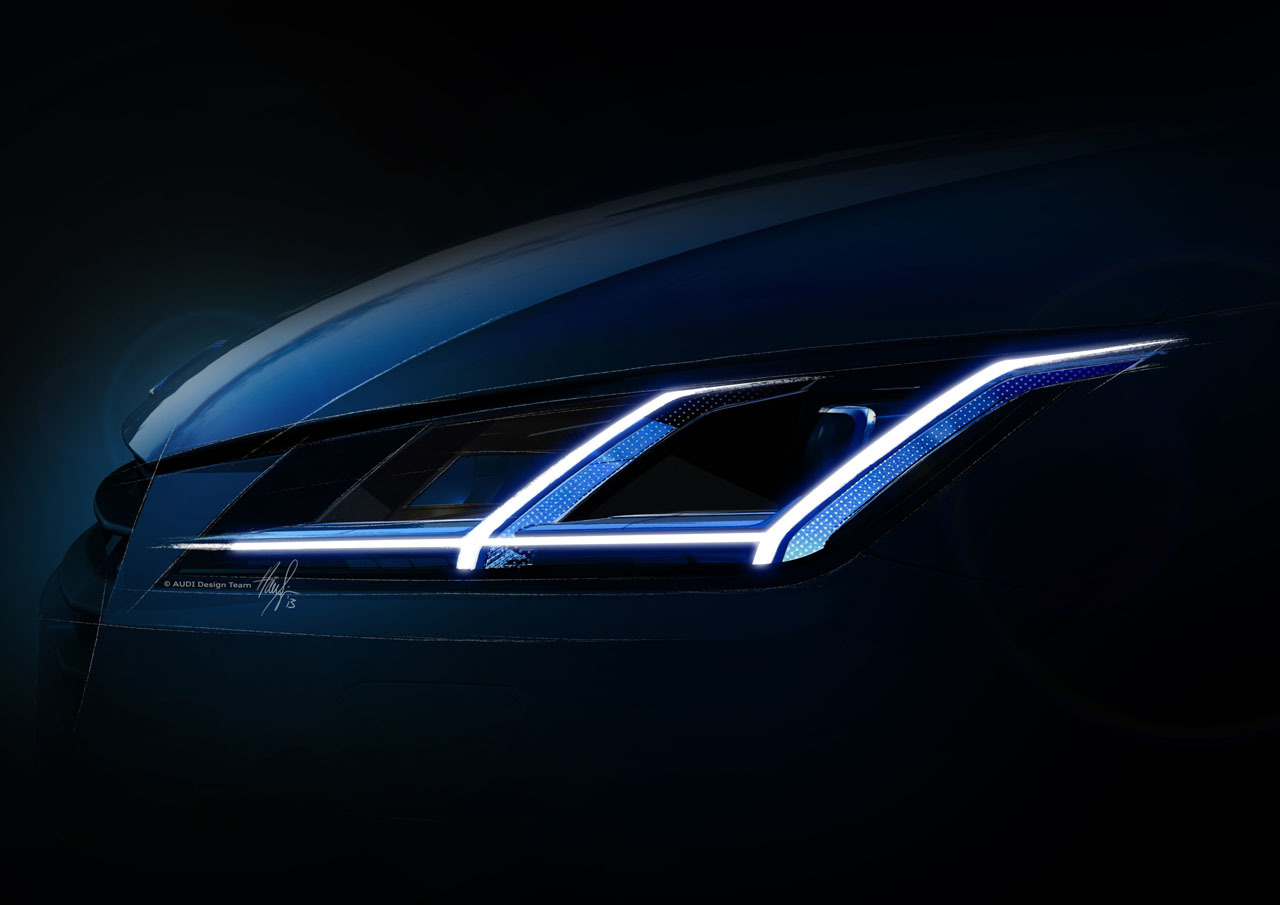 After reviewing the Audi S6, which gobsmacked me with its luxurious comfort, state-of-the-art tech and kickass performance, the car turned my curmudgeonly skepticism into you-bet enthusiasm for Audi. I can't wait to see what this new TT can do.
Graphics: Audi