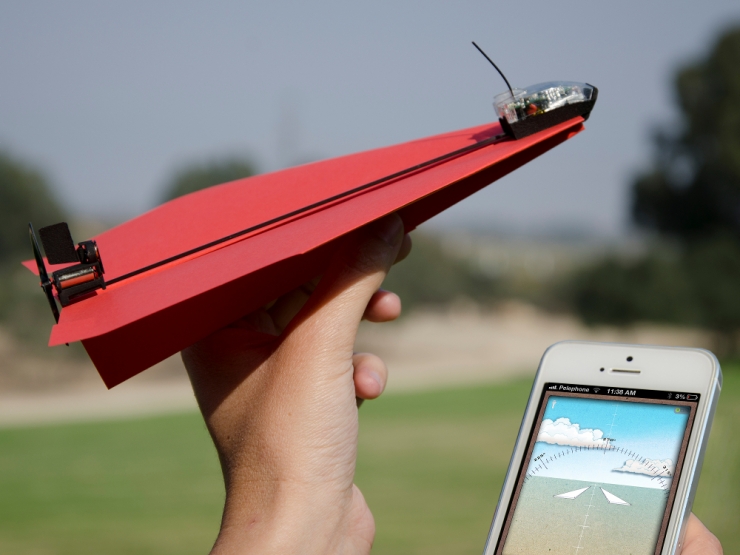 Until now, paper airplanes have had a serious limitation: they're gliders rather than powered aircraft. That's all changed with PowerUp 3.0, a tiny attachment controlled by a smartphone app, giving your paper airplane design the ability to fly as long as its battery holds out.
The PowerUp 3.0 smart module's carbon-fiber construction makes it light enough to add barely any weight to your paper airplane, while powering and maneuvering itself with the propeller and rudder in the back. The battery pack is up front, and it's rechargeable via USB for 10 minutes of flying fun.

Its makers say it's easy to fly with the assistance of that iOS app (Android app is planned for the future), with such niceties as automatically throttling up a bit when you turn your micro aircraft. It's said to be "crashproof," but I'm not sure if these inventors are familiar with my kamikaze flying style.
PowerUp is a Kickstarter project that's already surpassed its $50,000 goal, garnering $98,933 worth of pledges from 1,998 backers with 58 days to go. Contribute $30 to the effort, and you'll be in on the ground floor of this super-cool invention, with delivery to supporters slated for May, 2014 and commercial availability in June, 2014.
I'm not sure if I can wait that long.
Images and video: Kickstarter/PowerUp