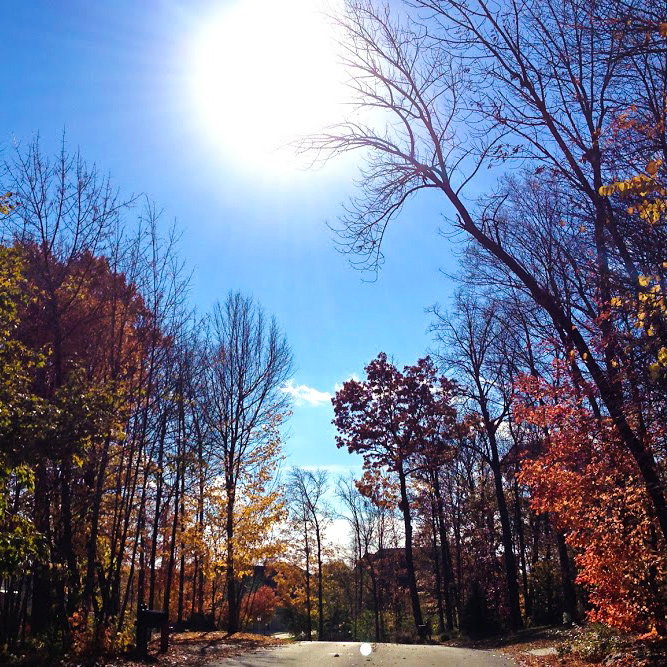 What makes people double-tap on an Instagram photo? Researchers at analytics firm Curalate did an extensive study and figured out the secret for getting more Instagram Likes.
It has to do with that relaxing, reassuring an inherently honest color of blue. In fact, if your image contains more than 20% blue, it will receive 24% more likes than any other color.

Here's another thing I've been doing wrong: I've been tightly cropping my pictures (see the pic below), making sure no space is wasted in the frame. Isn't that just good composition hygiene? Maybe so, but according to
Curalate
's study of 8 million Instagram images, you'll get 29% more likes if you don't crop those pics so closely.
Another surprising finding is that pictures dominated by one color get 40% more Likes than images with a variety of colors in the frame. Another counterintuitive finding is that less-saturated images are more well-liked, with 18% more Likes going to those pics that are more washed-out.
Geez, I'm doing this wrong. No wonder I only get less than a dozen likes (at best) when I post a picture on Instagram, even though I have more than 500 followers. The analysis rings true with my anecdotal experience — my most-liked Instagram shot — the picture at the top of this article — is dominated by blue. It's loosely cropped. However, its colors are seriously saturated, and I didn't share it via Twitter.
Looking to improve your Instagram batting average? Here's a checklist of factors that will make your pictures more tap-worthy. I think doing these things could make your pics less interesting, but hey, don't listen to me — I suck at Instagram:
More than 20% of the picture is blue
Plenty of background, crop loosely
Bright and desaturated images, which can be exaggerated with filters such as Walden and Rise, instead of filters like Hefe and Kelvin.
One color dominates the picture
Use Twitter to share your Instagram photos — they're 94% more likely to be shared.
A significant factor left out by the research is the novelty of the photo. Certainly, if you look at a beautiful picture of something you've never seen before, you're more likely to double tap on that image, aren't you?
It's kind of like search engine optimization (SEO) — you can play all the tricks in the world with keywords, but if your content is lame, it won't do any good. Same thing goes for photos.
Via Daily Mail