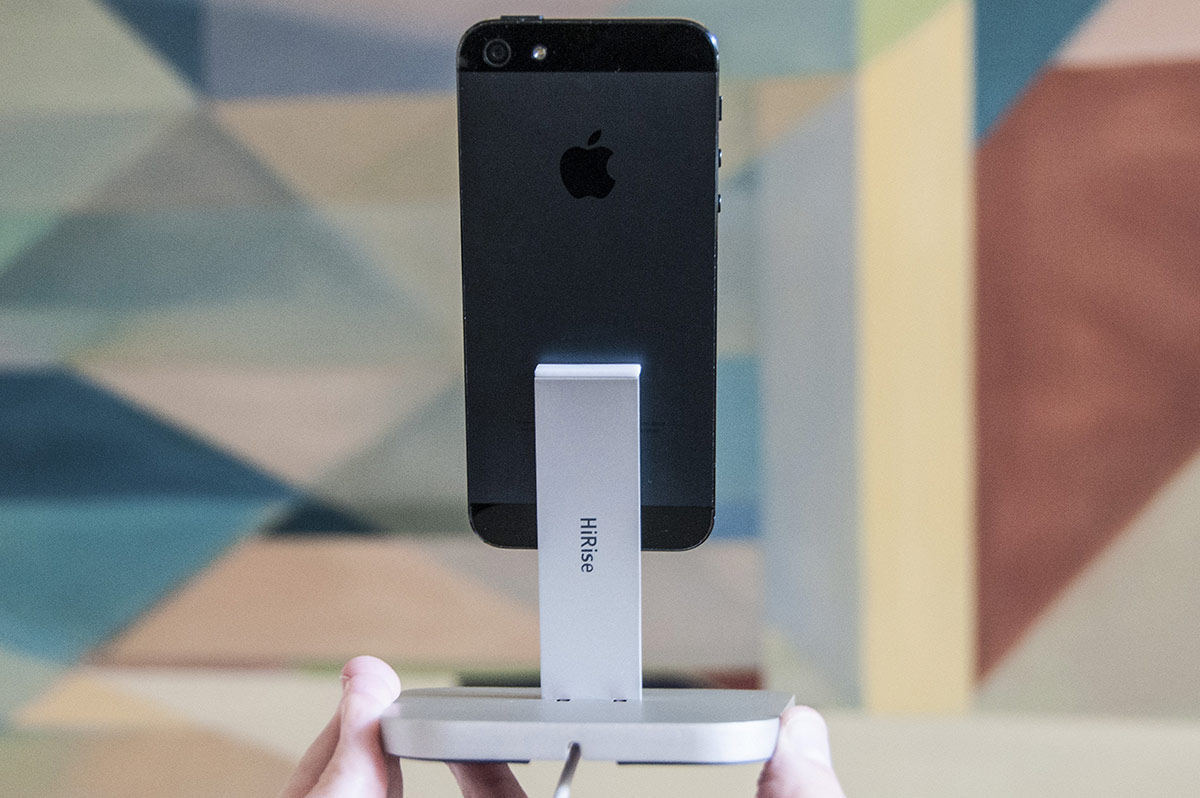 Want to put your iPhone 5 or iPad mini on a pedestal? I found the best dock for the iPhone 5 ever, the HiRise for iPhone. Let me show you why I like it so much.

First of all, it's gorgeous. Its brushed aluminum surface perfectly matches my MacBook Pro. If you're not of the Mac persuasion, it will still look swank on your desk or nightstand.
Its sturdy construction holds your device steady, and it's easy to place an iPhone 5 or iPad mini on it — or remove it with one hand (which I think is a key attribute for any dock).
HiRise is equipped with an adjustable back support, and you can choose one of three different clips that place Apple's Lightning connector at three different heights. It fits with almost any case in which you choose to ensconce your iPhone 5 or iPad mini.
With all this beauty and utility, there's got to be a downside. There's some assembly required. It amounts to an intelligence test, evaluating your ability to follow instructions and perform tedious mechanical tasks. If you don't mind dealing with a hex wrench, a quartet of small screws, attaching piece "A" to piece "B" and following a diagram, you'll be okay. There's even a video for those like me who aren't too swift at assembling stuff like this. I suppose I'm too dumb and clumsy to put together the HiRise easily, but after a couple of false starts, I finally got it done.
I have one other minor complaint — because I am a reviewer, after all: Although you probably won't be moving it around much after you've placed it in your chosen and most convenient spot, when you do move it, its bottom panel has a tendency to pop off.

Yes, I am a tough reviewer, but I still love this dock. It's the best-looking and most functional stand I've seen for the iPhone 5. It holds the phone at just the right height to let you use it as a second screen. I've been testing it on the table next to my favorite chair, and I'm tempted to buy another one for my nightstand.
At $34.99, Twelve South's HiRise for iPhone is a bargain, adorned with good looks and rock-solid high-quality construction that will put your iPhone or iPad mini on the pedestal it deserves.
Images: Charlie White