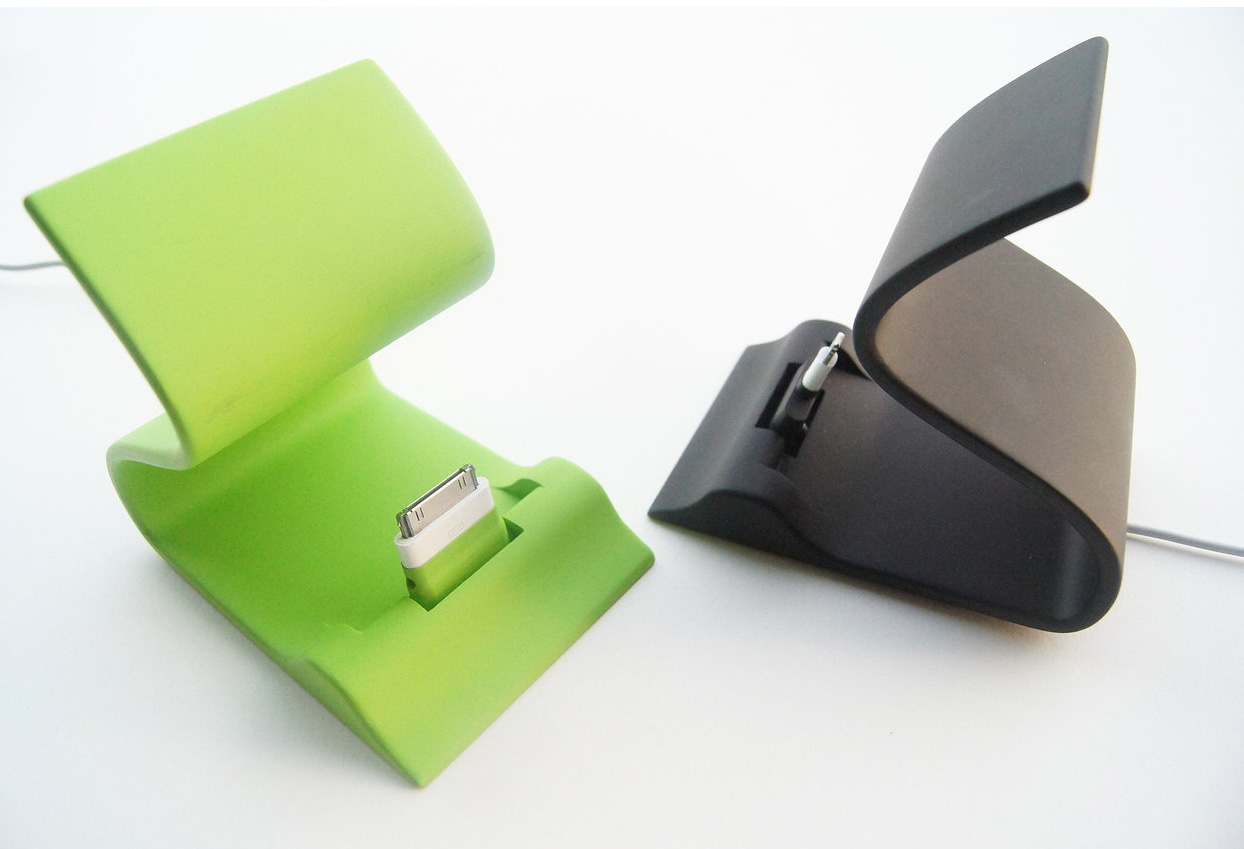 Just when I thought I'd found the best iPhone dock ever, a challenger comes along. It's the Sarvi Dock, and it has many of the same features — along with one other capability I haven't seen before.
This Kickstarter project is not a real product yet, but if it's funded, it might be the first iPhone, iPad and iPod dock that includes all the crucial features I think a charging dock must have.

What are those vital attributes? Don't buy a charging dock unless it can do this:
You must be able to remove your device from the dock with one hand. It's quicker, easier, and you can remove it when you have packages or books in the other hand. One-hand removal is especially convenient when you're half-asleep and you want to answer your phone. Beyond that, think of it this way: If you want to use two hands to charge your device or unplug it, you might as well just plug in the charging cable and don't use a dock at all.
The designers of the Sarvi Dock claim it only takes "1.5 pounds of counterweight/pull force to separate it from your device" for the Lightning connector, and "the 30-pin needs about one half or less of that."
It must stick to the table, or be heavy enough to remove the device without picking up the dock at the same time. This is something my favorite dock lacks. Nor do any other docks in existence have it.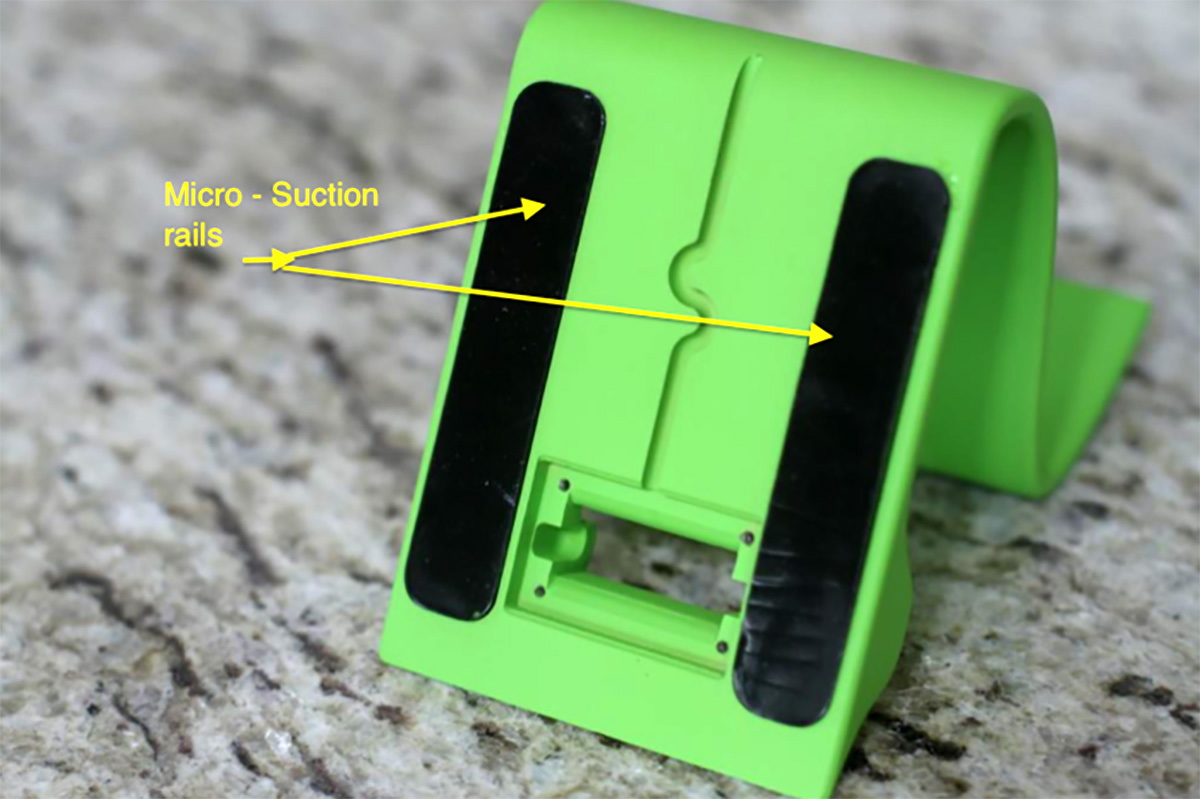 Sarvi has "micro-suction rails" on the bottom, keeping the dock firmly attached to a tabletop as you remove the device. This is a feature I haven't seen anywhere else, and if it works, it could be a game changer. However, if its suction capabilities are lame as almost every suction-cup stand that's supposed to hold GPS units to your car's dashboard or windshield, that doesn't count.
It must work while the device is inside any case. I don't like to keep my beautifully-designed devices hidden inside a case. Another reason I don't like to use cases is because they don't fit on many charging docks, and I'm not fond of removing a device from its case just to charge it on a dock.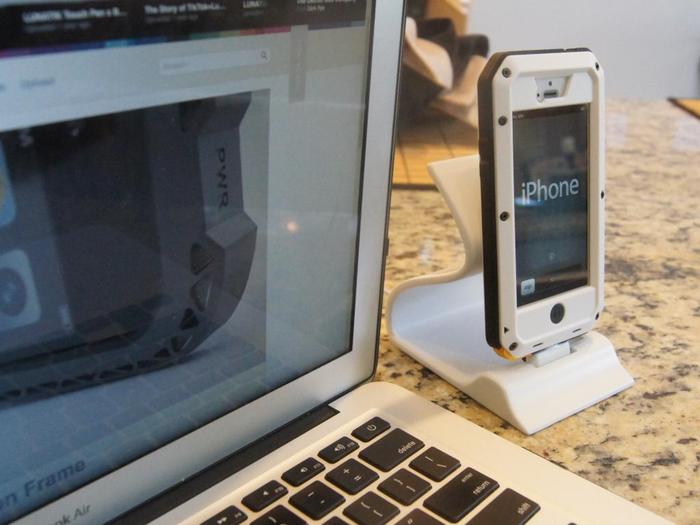 The makers of Sarvi Dock claim it "will work with 99% of cases for iPhone, iPad and iPod." They claim it works with more cases than any other dock. Given the way its design causes connectors to protrude, that's a credible claim.
Is it the best? Will it be able to beat my current favorite, the excellent, exquisitely beautiful and near-perfect Twelve South HiRise? I don't think the Sarvi Dock is quite as attractive, but if it can deliver on its promises, it could be a contender.
The Sarvi Dock Kickstarter campaign began yesterday (Monday, Aug. 19), and one day later, it's already received $811 toward its $44,000 goal with 43 days left. At this pace, it has a long way to go. If it does get funded, it retail price will be about $59, but if you pledge $45 you'll get one of the docks in January, 2014.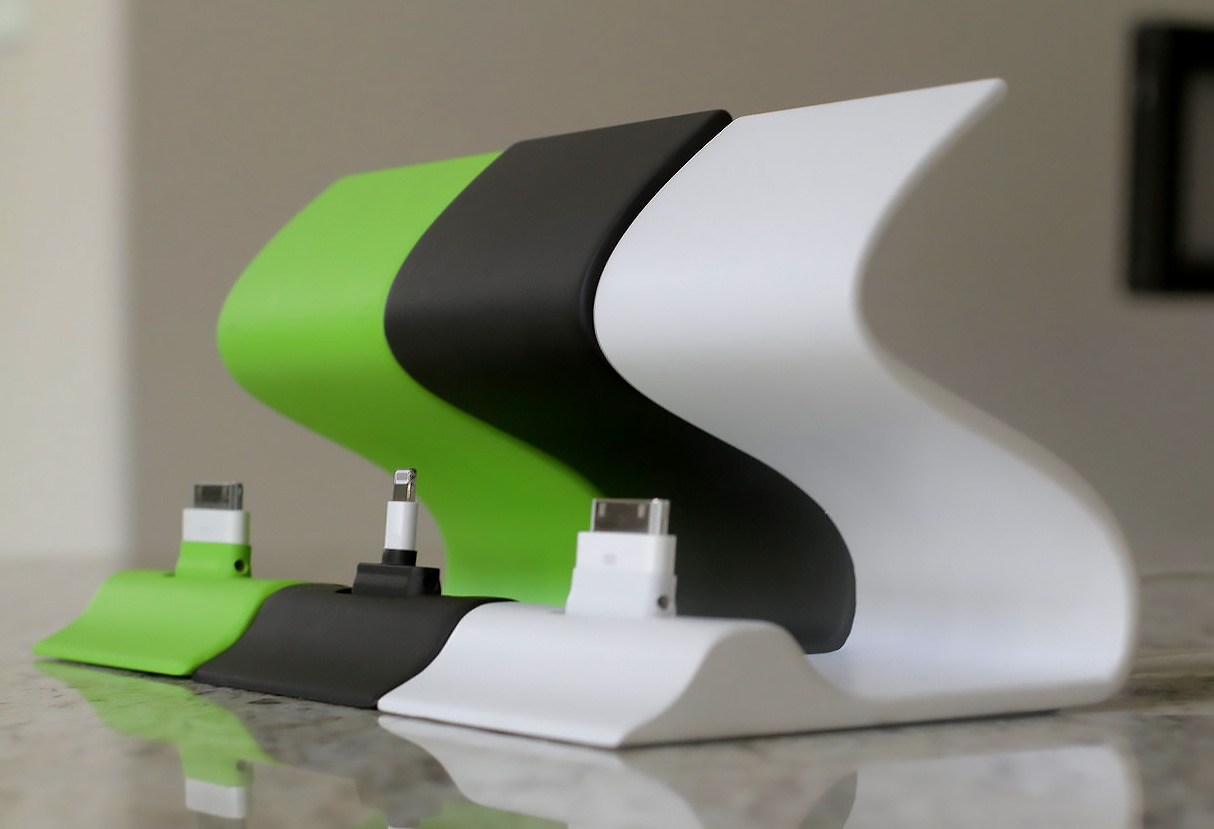 I'm going to test a prototype (if it's ever built), and I'll give it away to readers when I'm done. The company has agreed to send me the prototype as soon as it's available, so watch this space for my hands-on impressions and your chance to win it.
What do you think? Will this new dock design defeat my current champ?
Images: Sarvi Designs