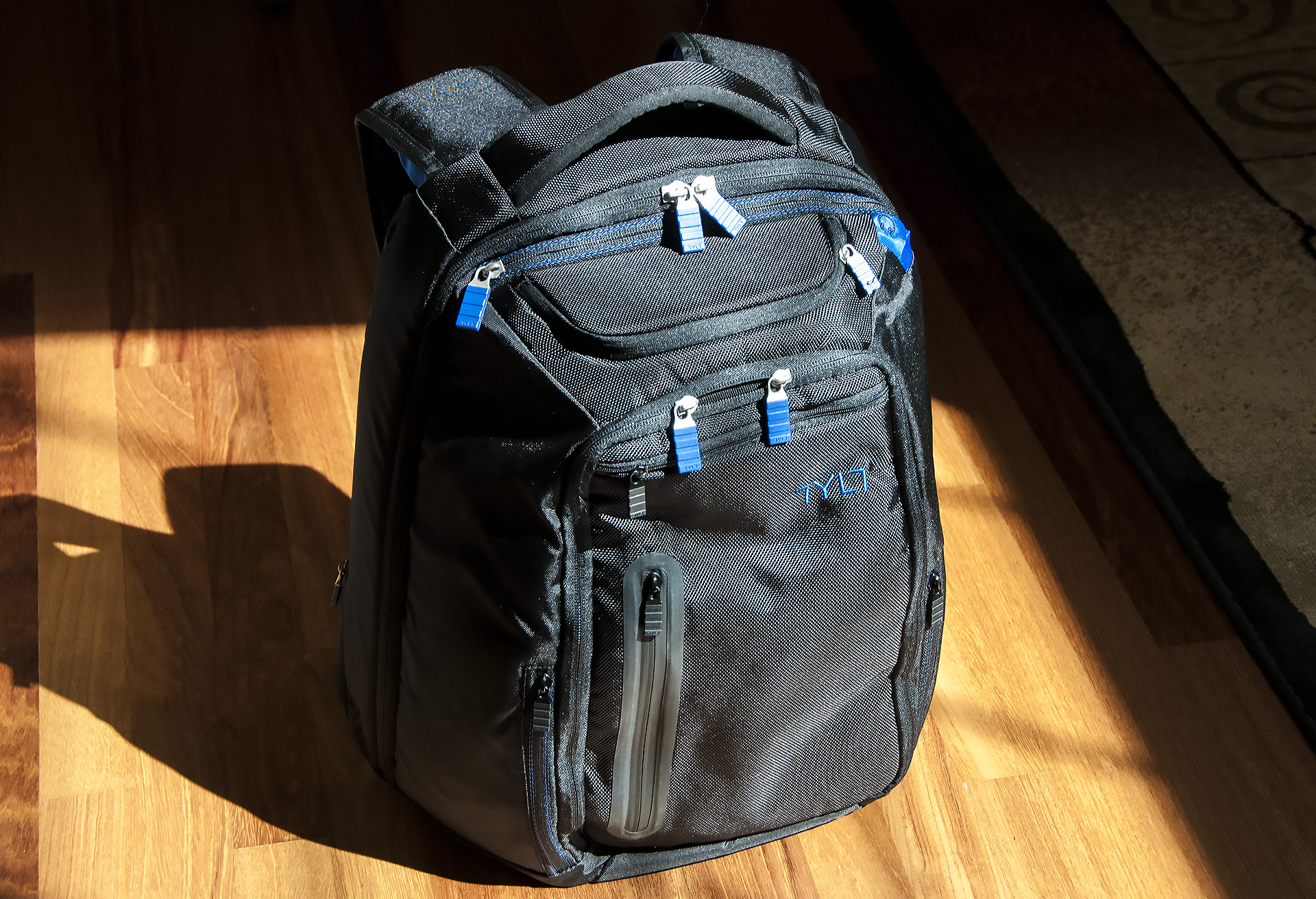 It's not easy to pick one backpack out of the hundreds that are available, but I found one that feels like the backpack of the future. Not only will the TYLT Energi+ Power Backpack carry lots of gear in water-resistant comfort, but it will partially charge three of your mobile devices at the same time. Let's put it to the test, and see if it's worth adding to your back-to-school shopping cart.
When using an energy-hungry smartphone or tablet, sometimes you probably feel like you're constantly aware of power drain, perhaps even looking for available outlets. This $199 power backpack will ease that power anxiety, rocking a 10.4-amp lithium-ion battery pack to replenish your gadgetry on the run. While it can't charge your laptop, it certainly can handle smartphones, tablets, music players and anything else that charges via USB.


My first impression? It exudes quality. Heavily padded in all the right places, it's comfortable to wear, even fully loaded. As I explored its many features, I could tell its creators put a lot of thought into its high-end design.
What sets it apart from all the others is its 10.4-amp lithium-ion battery pack that can charge three devices at once. First, I charged the battery pack in less than 7 hours (6:47), quicker than the 7 to 8 hours the company claims.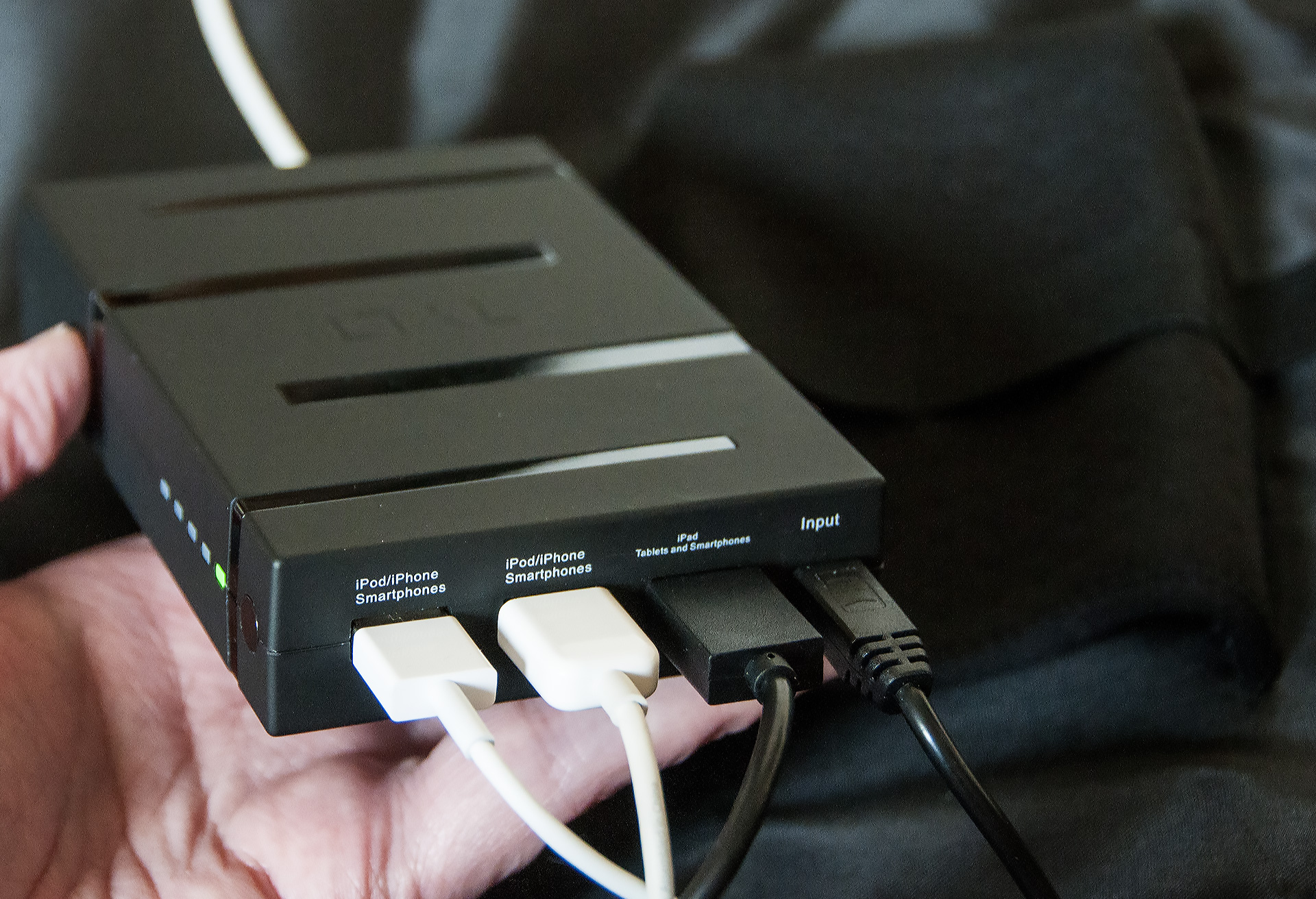 Then I used its two 1-Amp USB ports to charge an iPhone 5 and a Nokia Lumia 920 Windows Phone, while simultaneously charging an iPad with its single 2.1-Amp port.
The battery pack performed reasonably well. In my testing, however, it couldn't fully charge the three fully depleted devices I connected (two smartphones and an iPad). After two hours, the battery pack was depleted, the iPhone 5 was 88% charged, the Lumia 920 was 79% charged and the iPad was 26% charged.
That's not as powerful as I had hoped it would be. But unless you need to fully recharge a tablet in the field, this will be a useful charging station for you, even if you carry two smartphones for some reason. Keeping this in mind, I performed an additional test that's more like how I would use this device in the real world, with my iPhone 5 by itself. It was fully charged in just under 3 hours, with power in the battery pack to spare.
As I learned how and where to route cables using the included diagram, I was impressed with the backpack's thoughtful design. I liked the way you tuck its battery into its holder inside the bag, where it doesn't take up much room. You can leave it there and route a charging cable to the outside of the bag, where it's easily accessible when you want to recharge the battery pack. There's a little pass-through port that allows you to pull out the charging cable and plug it into any 2-amp charger (like the one that comes with every iPad or Samsung Galaxy III) while the battery stays inside.
There's another compartment that was perfect for my iPad, to which I routed a charger cable. I especially liked the way you can secure the cables with elastic cable managers, making sure all those wires don't turn into a chaotic tangle, getting in the way of your books, pens, papers or other supplies you'd like to bring along with you.
Its main compartment is quite roomy, giving you enough space to pack a couple of changes of clothes. If you're using it as an overnight bag, there's a handy zippered accessory bag that could also double as a shaving kit. And there's a well-designed and heavily padded compartment for a laptop, into which my 15-inch MacBook Pro fit nicely.
While the bag is not rated as waterproof, it appears to be watertight enough to keep all your valuables high and dry during a heavy rainstorm. Another interesting capability is its NFC touch control integrated into the TYLT logo on the left strap, which you can tap to control smartphones and apps that are so equipped.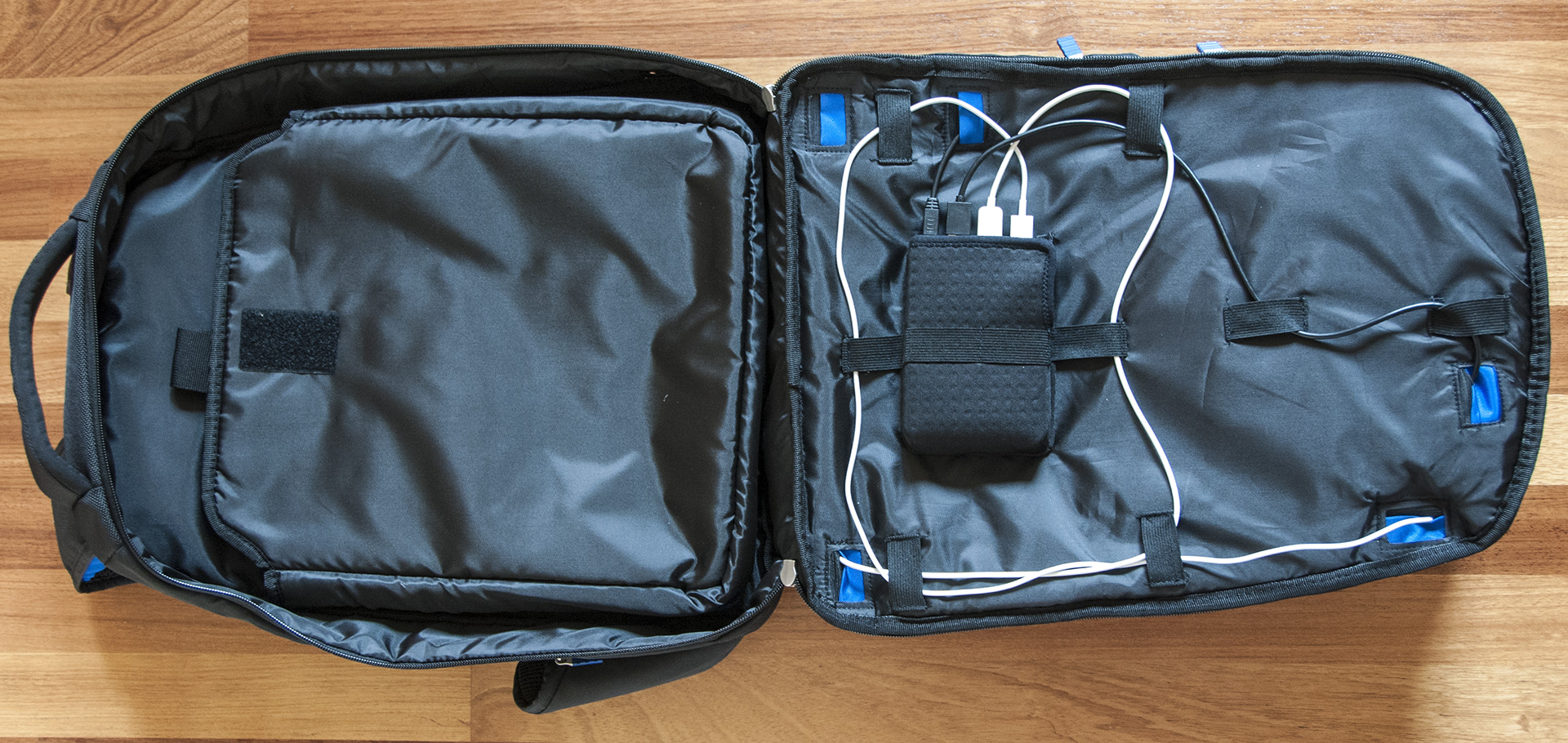 Looking at this sophisticated backpack with its wires attached to a battery pack, I wondered if the TSA staff at the airport would be overly concerned that the contents might contain a bomb. I asked representatives at TYLT about that, to which they responded, "It is TSA-approved and goes through security x-ray normally. We haven't had any reports from customers that they have run into any issues with the TSA questioning it." You never know what the TSA will do, but this backpack isn't much different from any other carry-on bag full of cables, wires and batteries.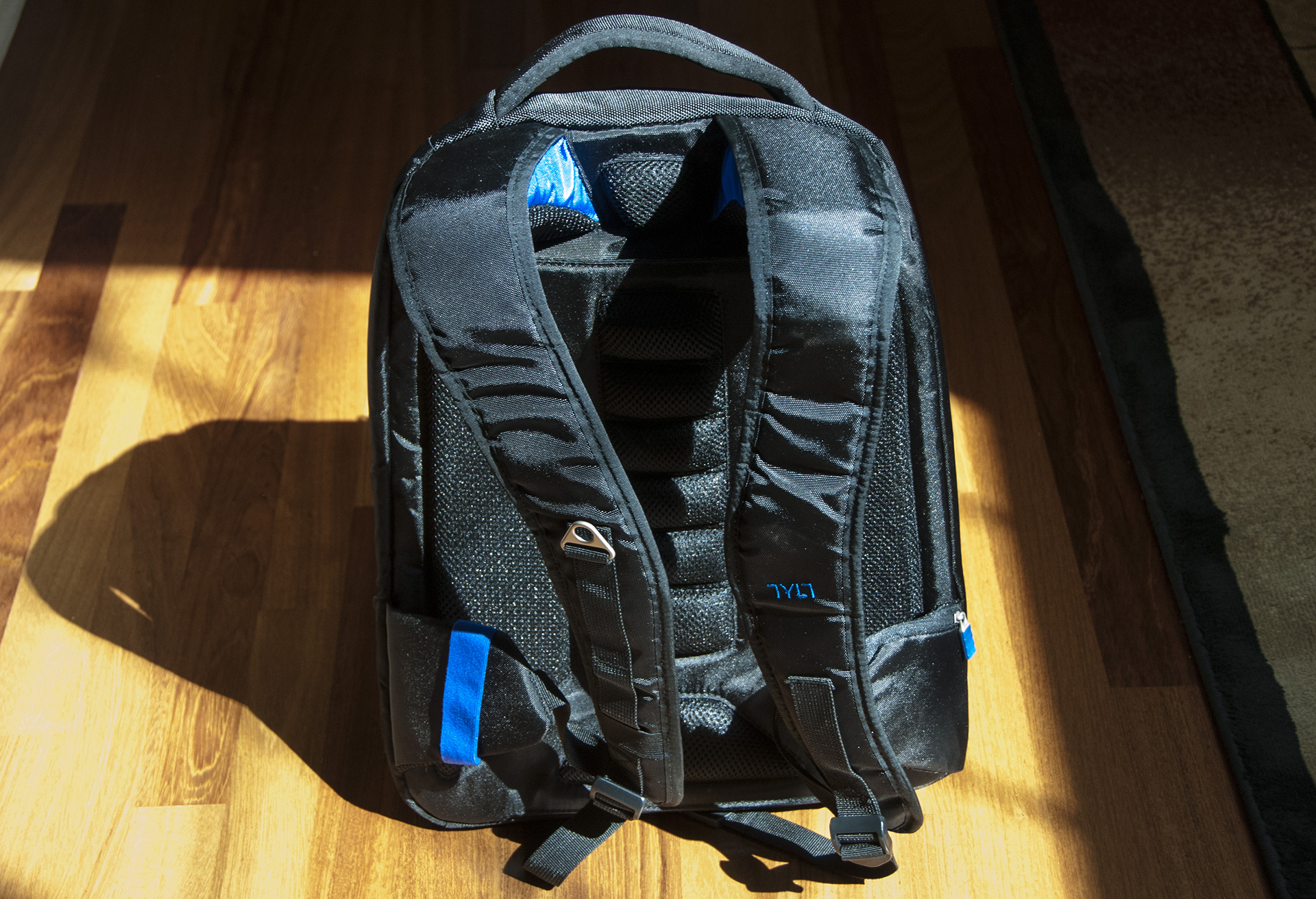 The only downside? I wish you could charge a laptop inside this snazzy bag. I wish it could charge all three devices — including an iPad — until they are all full. However, that would require way too much power to be practical while keeping weight at a minimum. As it stands, the bag is not exactly light at 4.5 pounds. Even so, this does feel like the backpack of the future, but we would have to go farther into the future before laptop charging can be added to the Energi+ Power Backpack's array of ingenious features.
We've seen lots of gadget-oriented backpacks coming through our Midwest Test Facility here, and this is the best one yet. I'd highly recommend the TYLT Energi+ Power Backpack with Built-in Battery, especially for that gadget aficionado who always seems to be looking around for a power outlet.
Images: Charlie White unless otherwise noted