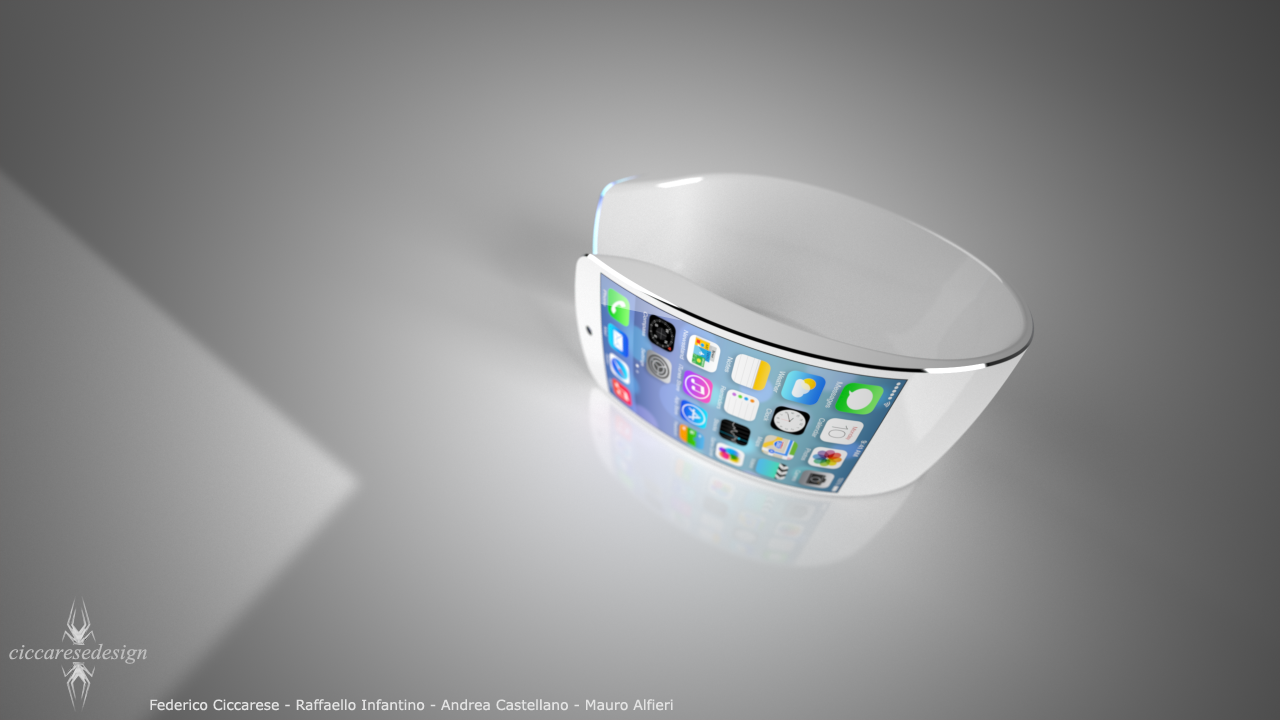 The much-rumored Apple iWatch still doesn't exist, but that doesn't stop my friend and favorite Italian designer Federico Ciccarese from designing it. The guy has a knack for imaginative mockups of upcoming Apple products, and his gorgeous visualization of the iWatch is no exception.
Federico teamed up with his colleagues Raffaello Infantino, Andrea Castellano and Mauro Alfieri at Ciccarese Design for this iWatch prototype. But Federico is the ringleader, and as you can see these visualizations, his signature optimism shines through — visualizing much more than a mere watch. It looks more like a miniaturized, super-thin iPhone that clamps around your wrist — in a most futuristic way.

I am filled with want.

I've been wearing the
Pebble watch
for the past three months now, and the one thing I wish it could do is, well, everything the iPhone can do. From the looks of it, that's what Federico and company are visualizing here. A phone you wear on your wrist could go many places the delicate and larger iPhone can't or shouldn't.
Who knows if it's even possible to build such a bodacious bauble? I think it's possible, but it may not be practical yet. If this isn't the first iWatch, I think it could be iWatch 2.0.
Click the double arrow in the upper right of the graphic for the dazzling fullscreen effect:
Images: Ciccarese Design