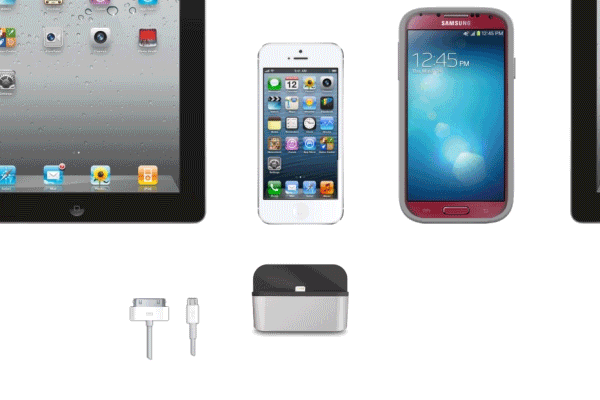 My quest for the world's best smartphone dock continues, and the next contender is the EverDock, a Kickstarter project that works with almost any smartphone or tablet.
Its creators wrote on its Kickstarter page, "We looked at every possible combination of smartphone and tablet and used this research as the basis for creating the EverDock." And look at the result in the animated .gif above: Swap in the proper connector and it's ready for any mobile device in just a few seconds. It even works with a device inside a case.

My favorite feature is the micro-suction base, which I praised when I saw it in the
Sarvi Dock
, another Kickstarter project. It's a great idea, because you'll be able to remove your smartphone with one hand. In fact, its makers say you can remove a device from the EverDock with two fingers. Sounds good to me. Another innovation: You can get it in a dual configuration — the EverDock Duo lets you charge two devices at once.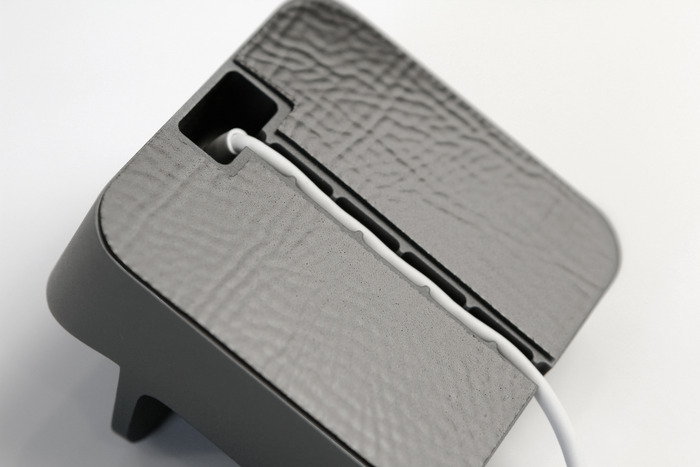 Available in silver, black or gold, it'll take a $49 pledge ($59 for the Duo) to get your dock by the estimated delivery time of December 2013. The company says the retail price of EverDock will be $69, and EverDock Duo will be $89.








It's nearly a sure thing that these EverDocks will actually be manufactured — they've already surpassed their $50,000 Kickstarter goal by a mile, garnering 175,562 pledges from 2,068 backers with 19 days to go.
Have we just found our winner for World's Best Dock? It's going to have to be sensational to beat my current champ, the HiRise from Twelve South — but that one only works on iPhones. Watch the video below and see what you think.
Graphics: FŪZ Designs