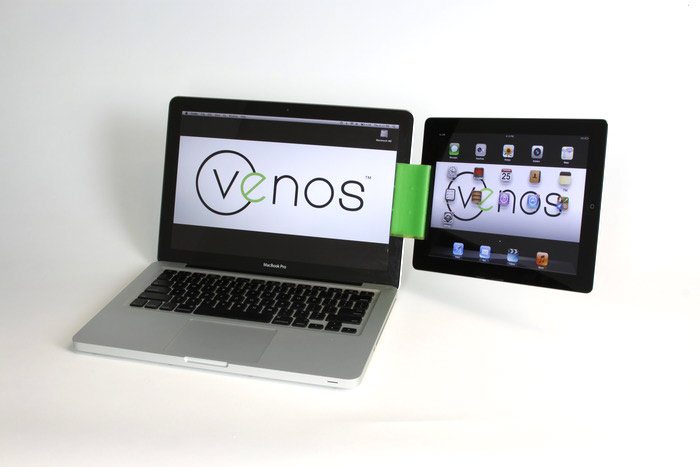 If you use multiple monitors with your computer, you realize what a productivity enhancer they are. Now you can have that same convenience when using a laptop with SideCar, a simple piece of silicone and plastic that attaches a tablet to the side of a laptop screen.
With the help of third-party applications such as the excellent Air Display [iTunes link], you've been able to use a tablet as a second monitor for a few years. However, when you clamp that tablet onto your laptop, that gives you the ability to enjoy dual monitors wherever you go. Resting your laptop in your lap, you can work with two screens just like you do on your desktop.

SideCar is a Kickstarter project
by two friends who met while working on their master's degrees at Lehigh University. They put together prototypes using a 3D printer, and then came up with a widget that's about the size of a deck of cards. If they get their $21,000 worth of funding from the crowdsourcing platform by their goal 28 days from now, they'll be selling SideCar for $33. However, it'll only cost you $8 if you back the project, and if all goes as expected, you'll get your SideCar in December or January.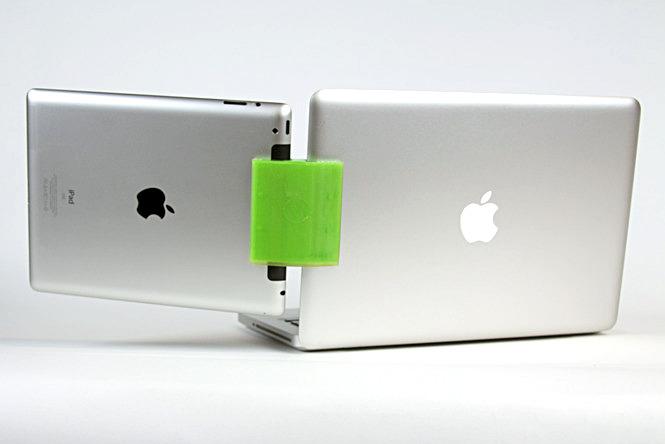 I know every time I travel with my laptop, I seriously miss using multiple monitors. This is an excellent idea, letting me feed my multi-monitor addiction no matter where I go. Sign me up.
Here's the video:

Images: Venos