Horses can run on treadmills, too. Here's video proof.
But why has this one gone viral? This galloping stallion is promoting a university — Virginia Tech — and is featured on commercials for the school.

The horse even has a Twitter account, @
HorseOnTreadmil
, accompanied by the boast, "No other school has it."
Running like the wind but going nowhere fast, the horse and his galloping gait are so popular on campus, the students have started a petition to put his image on the school's football team's helmets for the final game of the season against the University of Virginia.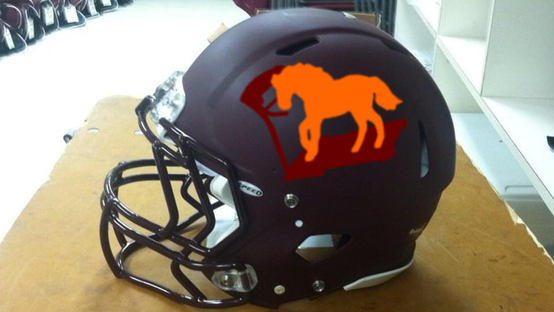 The stationary running horse first appeared in this lovely image spot for the university:
Now every school will want a horse on a treadmill.