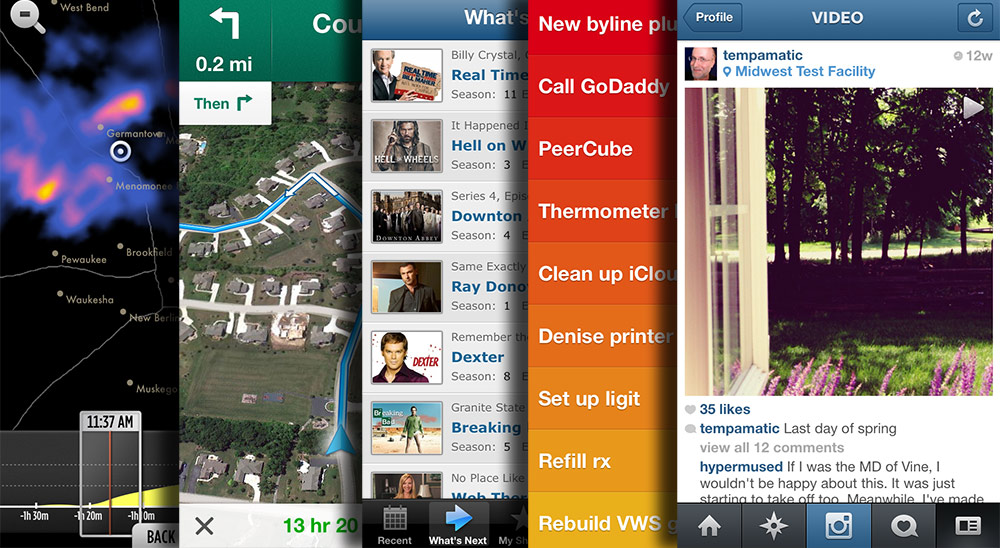 With the debut of new iPhones and iOS 7, finding the best iOS apps might be on your mind. Perhaps you're new to iOS, wondering which apps are the most useful. I'm here to help, picking out my favorite apps for your consideration.
I've been using an iPhone since its debut in June, 2007, and I've tried a lot of apps. Here are the five that I use most often, proving themselves to be the best I've ever used. They've withstood the test of time.

This is an opinion piece, and these are all my personal preferences. However, all of the five apps I mention are free or cheap, and they've been so helpful to me, it might be worth your while to see how you like them.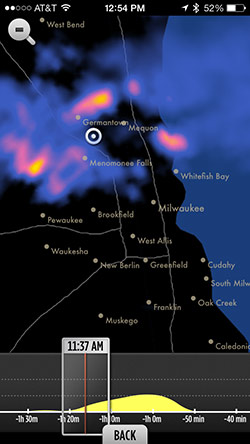 This is the ideal app for anyone who regularly goes outside for any reason. When people want to know about the weather, what they really want to know is, "Will I be rained on?"
Dark Sky ($3.99)
answers this question down to the minute, and its accuracy is uncanny.
If you choose, you can get notifications of when it's going to rain precisely where you are standing at that moment. It shows you a beautiful rendition of the radar, and you can move forward or back in time to get a lovely animated look at exactly where the rain is going to be. I'm one who is not fond of getting drenched on my daily constitutional 2-mile walk, and this app has kept me dry for years.
Update: Now it's been completely revamped. Read more about Dark Sky 4.0 here.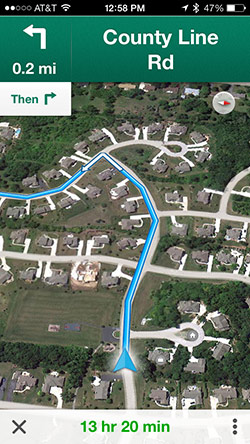 Too bad Apple Maps got off to such a rocky start, giving Google a chance to perfect its
Google Maps for iOS
. The turning point? Turn-by-turn directions, and with Google's extensive map database and you-are-there
Street View
capability, the search giant has blown every other GPS navigational software and hardware combination completely out of the water.
It's accurate and fast, and although it does use way too much battery power, that's not the fault of the app itself, and all other navigation apps do the same thing. Google Maps is hooked up with all the other Google services, giving you the ideal GPS system in the palm of your hand. Best of all, it's free.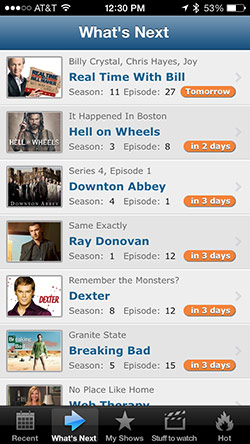 If you're not taking advantage of the second Golden Age of Television going on right now, I would suggest you take a look at some of the great TV series you can watch these days. Helping me keep up with my favorite shows — and giving me crucial information about which episode number is coming up next — is the forte of
Next Episode ($2.99)
.
Introduce it to your favorite shows, and Next Episode will show you when that show is coming on next. This is particularly useful for someone who does a lot of timeshifting — who knows what day TV shows come on anymore? Next Episode does, and it will tell you everything you need to know about your favorite shows, without spoilers.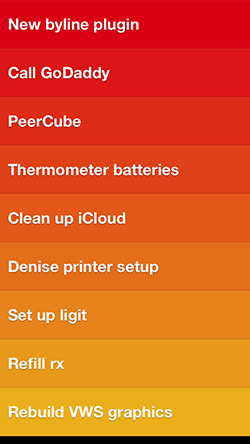 If you're a list person, you're going to love
Clear
. Its delightful sound effects, clean interface and new cloud sync helps me get things done. It's controlled by gestures. Once you've completed an item, you slide it to the right, and you're rewarded with a charming little sound effect as it disappears.
Anytime I think of something I need to do, I enter it into Clear, and then like Pavlov's dog, I long to hear that little sound it makes when I've completed one of those tasks. It's $2.99 (worth it), and the desktop version for Mac is a price-gouging $9.99 (not worth it unless you're a Clear fanatic like me), but this little app is just simple enough — and at the same time, powerful enough — to change my life.
Take a picture, post it on
Instagram
and suddenly you're plugged into a network of millions of smartphone photographers. If you're using Instagram the way I think you should, all your photos are taken on your smartphone, creating a level playing field for everyone using the service. You can publish a picture as-is, or choose from filters and frames that evoke a variety of moods.
Now, Instagram has added a brilliant video feature, letting you take up to 15 seconds' worth of video and publish it instantly. One of the video capability's most remarkable features is its image stabilization, better than most dedicated cameras I've used.
Follow a few hundred friends, get your friends to follow you, and plug yourself into the world's best social photography network — Instagram, a brilliant app that's completely free.
Images: Apple, Google, Dark Sky, Instagram, Clear, Next Episode