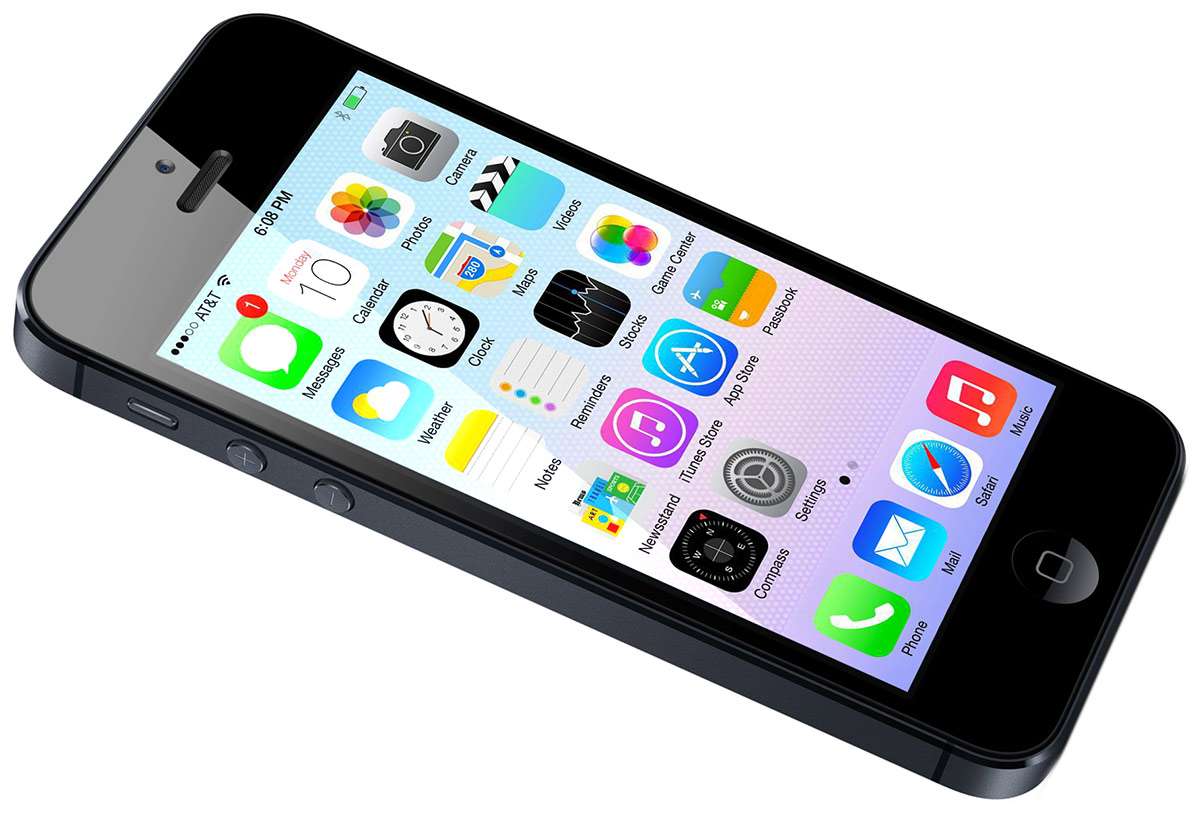 Even if you aren't buying a new iPhone this week, you'll feel like you did if you upgrade to iOS 7. It'll be available free on Wednesday (9/18/13), and here's a preview of what's in store.
iOS 7 brings a lovely and updated new design to Apple's recent products. Of course, affection for iOS 7's new typefaces, icons and backgrounds is a matter of taste, but my first impression was one of a modern, clean, airy environment.

I think those much-discussed flat icons are downright beautiful. I love the slim new typefaces throughout, and I found it easy to get used to the little navigational arrows everywhere instead of the clunky buttons Apple used in previous versions.
You're greeted with a new lock screen, inviting you to slide to unlock it from anywhere on the screen — not just in one slot. And you'll notice a new choice of dynamic backgrounds, which have slight movement, reacting to the angle you're holding the phone. Unfortunately, gone are those interactive panoramic backgrounds Apple rolled out in various betas of iOS 7. The background appeared to move with you as you turned around. How cool. They're not working anymore with this golden master, but I'm hoping to see them return in a later iteration of iOS 7.
A profound change is the way you get from the home screen to an app, where an animation makes it feel like you're diving into the screen. The dramatic zoom is flashy, but slows things down — it takes slightly longer for you to get to your app. You'll be happy to know that all these zippy animations work at about the same speed, even on older iPhones or iPads. I loaded iOS 7 on an old iPhone 4S, as well as my iPad 2 and iPad 3, and the flying screens ran smoothly on all.
You'll notice Spotlight Search is no longer in its old location when you swipe to the right or double tap the Home button (which I've done hundreds of times more by accident than on purpose). Spotlight Search is more conveniently located now — swipe down from anywhere among the home screen's apps and you get that small search field that lets you find apps, files — just about anything you're looking for. I think it should have been this way all along.
I also like the new multitasking tray, letting you flick an app's thumbnail upward to get rid of it, rather than holding down on the icon and tapping its little "x." Adding even more convenience is the new Control Center. You can swipe to it from the bottom, and it works from any app — even from the lock screen. I like to be able to adjust volume, Bluetooth, timers, music and many more settings from anywhere, and let's not forget that ability to immediately get to that most useful app, the flashlight.
So Apple's put hundreds more app developers out of business with its version of the flashlight, and it's also mowed down even more with its new iTunes Radio. Working like Pandora Radio, this new music discovery capability will let you designate a music style, artist or song, and then you can give a star to the results if you want it to play more songs like it. I found iTunes Radio's selection to be generous, especially in the jazz category. I feel bad for the prospects of my old favorite, Pandora Radio against this Apple juggernaut — iTunes Radio is going to give it a run for its money.
When testing iOS 7, I delighted in the details Apple attended to, as is its wont. For instance, the new sound the iPhone makes when you plug it in to be charged is now a soothing muted ding, rather than that annoying chirp of previous iOSes.
Another welcome innovation is the ability to automatically update apps, something I'm tired of messing with in previous versions. And if you're wondering what what's been updated and what was changed, that info's still there for you to peruse, after the updating has already taken place. Thanks, Apple, for making this tedious process automatic.

Finally, Apple has officially shed the beta designation from Siri, and in my testing, it felt more accurate than previous iterations. I also noticed the speech recognition had noticeably fewer laughable misunderstandings. I tried out the new male voice of Siri, by the way, and for some reason the guy seems a little more annoyed with me than his female colleague. I went back to the female voice, and she sounds the same but seems smarter than she was before. Now I might actually use Siri.
I'm delighted with iOS 7. It's a massive, clean upgrade, and all my apps are working nicely with it so far. Its animations slow it down a bit, but not enough to make a big difference. Its new design brings Apple's flagship mobile software into the current era, and its new conveniences make an already great operating system even easier to use. My iPhone 5 feels so new with iOS 7 on board, I'm tempted not to buy a new phone.
By the way, you can get iOS 7 for yourself: Lifehacker shows you how to upgrade to iOS 7 right now.
Update: Here's a brilliant video from Lifehacker showing you how to navigate all the changes in the new iOS 7:

Images: Apple, Charlie White