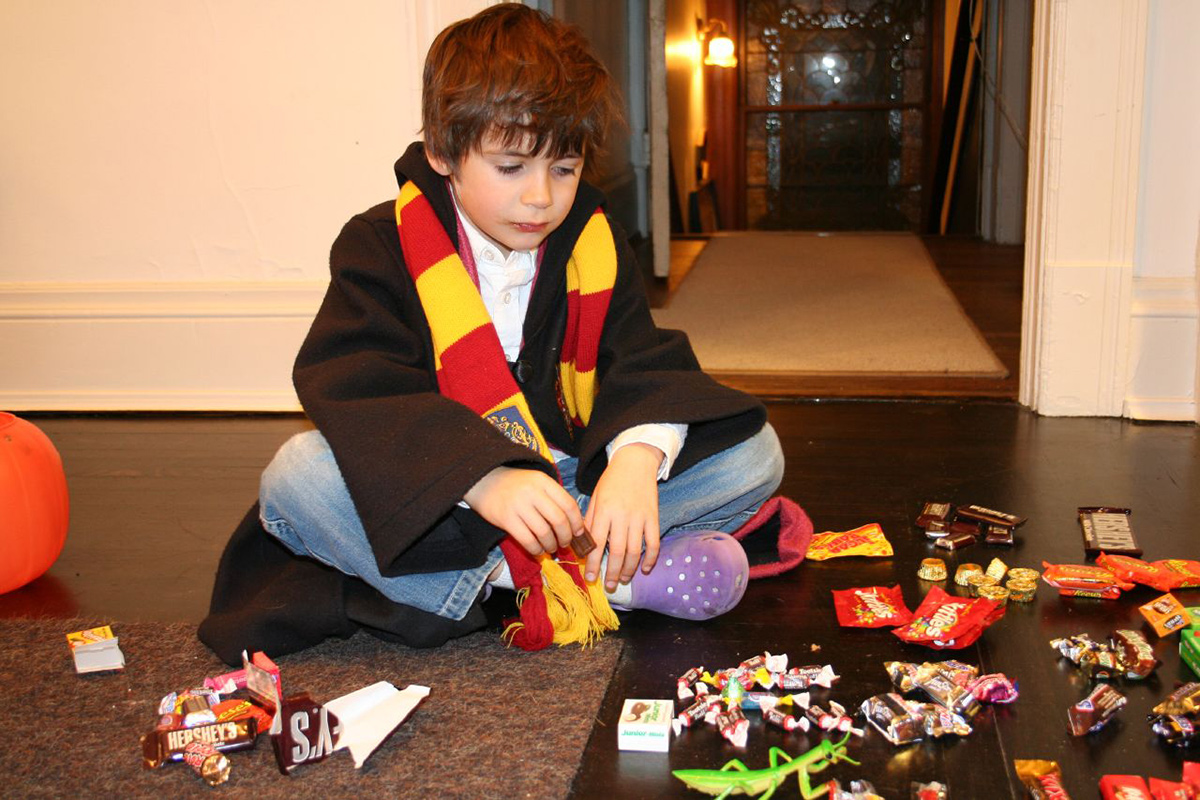 If you're still young enough to collect boatloads of candy on Halloween night, here's a definitive chart that seeks to quantify just how valuable each type of Halloween candy really is.
Thanks to Benjamin R. Cohen and David Ng, who say they "got big cash" and "did fancy research," you can take a look at this infographic and determine the "joy induction" ranking of each of the items you've collected.

According to the study's creators:
"The 'Candy Hierarchy' represents a thoroughly authoritative attempt to scientifically measure and classify Halloween Candy by assessing 'joy induction.' More or less. Since 2006, Cohen and Ng have curated these rankings as an ongoing longitudinal study, one which reassesses itself through the use of the newest technologies (often teeth and jaws) and robust scientific peer review (comments)."
See if you agree with this "scientific" survey, wondering as I did why those little bags of freshly popped popcorn are not perched where they belong, on the top tier.
Click the graphic for enlargement: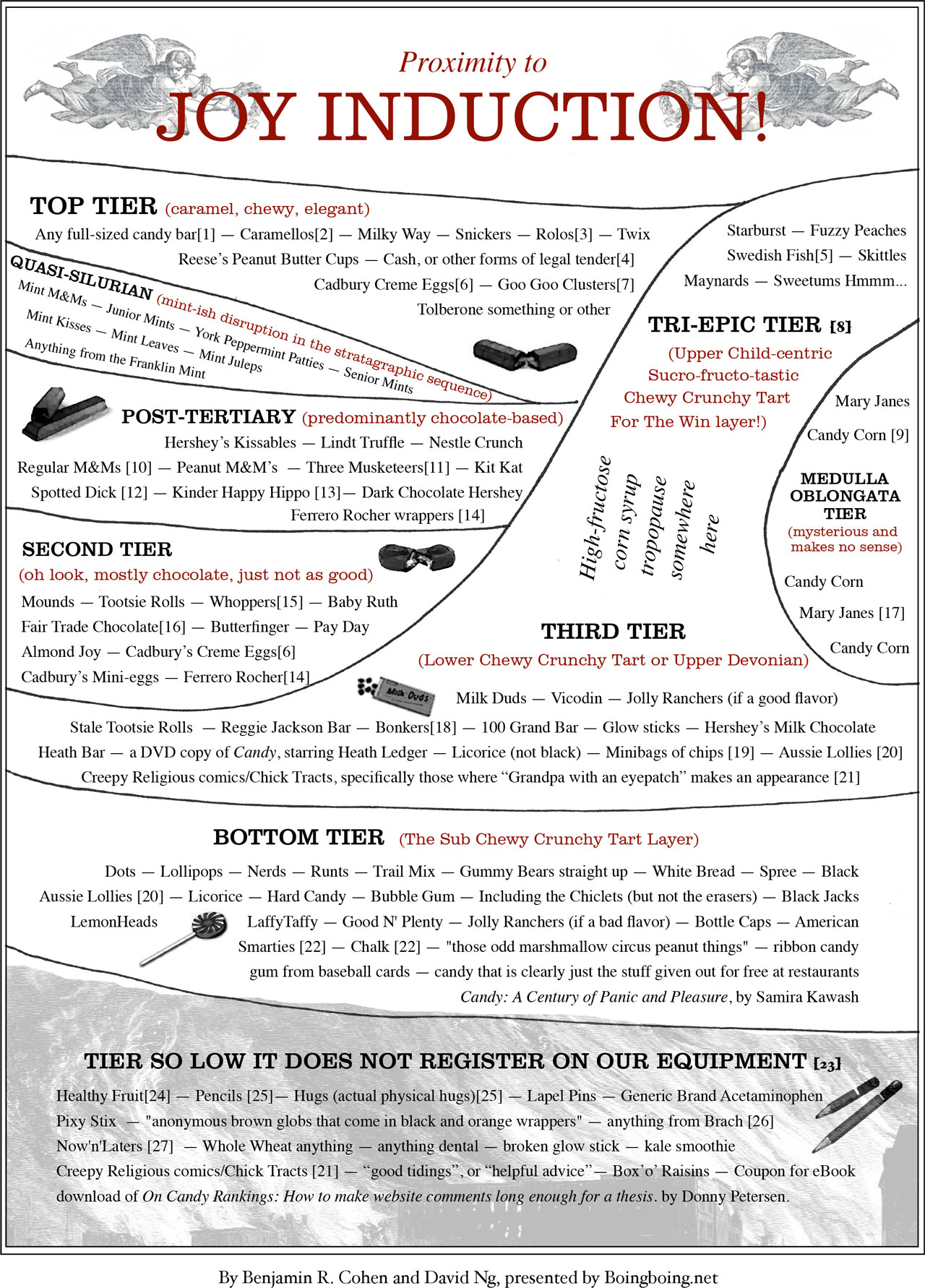 Image: Flickr/Nina Hale; Benjamin R. Cohen and David Ng
Source: Boing Boing