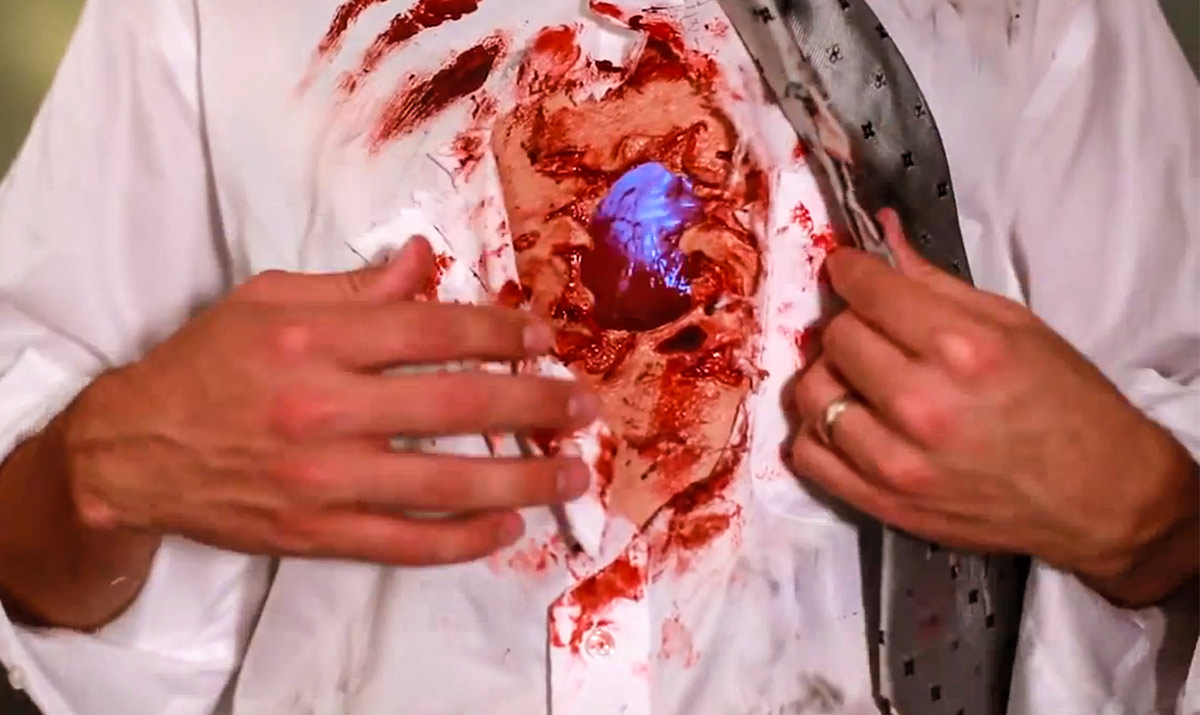 Former NASA/JPL engineer Mark Rober has created a sensational new crop of Halloween costumes that use a smartphone or tablet to scare the bejeezus out of everyone.
Using a strategically positioned iPhone, iPad or any other smartphone or tablet loaded with a Mark's Digital Dudz app for iOS or Android, you can make it look like your beating heart is showing through a hole in your shirt, a pair of eyes follows horrified onlookers, or the scariest one of all, the ability to simulate what it's like to have your guts ripped out from behind.

If you want to go all-out, Mark created a variety of horrifying and whimsical costumes, all incorporating his unique technology. Or if you want to go simple, download the Digital Dudz smartphone app, cut a hole in your T-shirt, and place your iPhone in just the right spot with duct tape, and you'll be the belle of the Halloween ball.
Check out the video for the particulars, and a warning to the squeamish — this video gets kind of gross there for a few seconds.
Video and graphics: Morph Costume Company