A quick glance at this brilliant design concept by Yuljae Lee will make you wonder why this iPhone case hasn't already been invented. The Integrated Case Earphone (ICE) solves that pesky problem of tangled earphone cables, retracting them into a colorful case.
The earphones retract like the power cord on a vacuum cleaner, reacting to a slight tug by pulling those wires back into the sides of the case. But is there enough room inside for the cables? If so, this could do away with that infernal chore of untangling earphones every time you want to listen to music.

I avoid smartphone cases unless I'm reviewing one, but this one's got me intrigued. It's a practical and multifunctional case I might be tempted to use, especially when I'm on the road.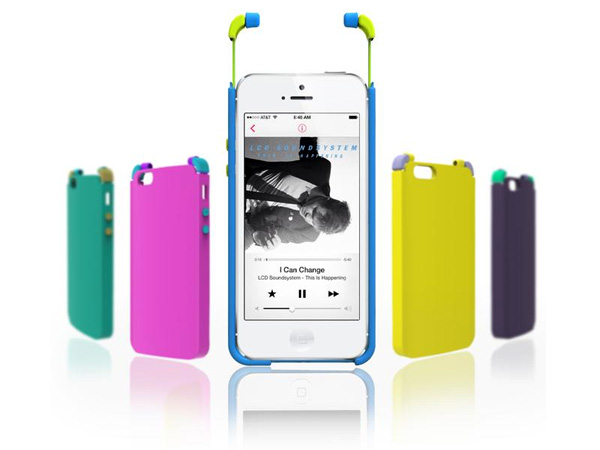 Come on, case manufacturers! This is an excellent idea — somebody jump on it before your competitors do.
Images: Yanko Design/Yuljae Lee