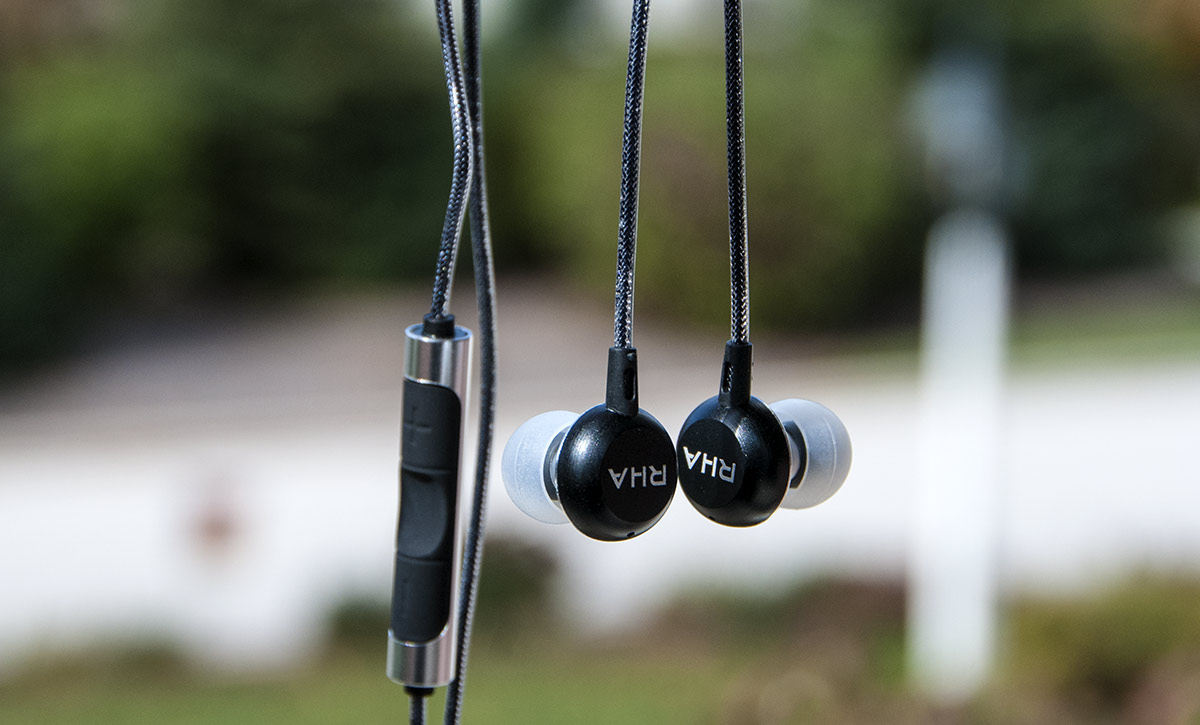 If you're looking for a pair of earphones that are a cut above the stock buds you get with your smartphone, the RHA MA600i in-ear headphones offer a huge leap in quality for $90. I donned a pair for a weekend of serious testing, and here's my review.
The MA600i gives you a classy package for your 90 bucks, including a hard-shell carrying case and a variety of different-sized tips to fit your ear canal. For the first time, the company has figured out a great way to carry around these eartips — parked on a unique stainless-steel card (pictured in the package shot below) that offers each tip its own little holder.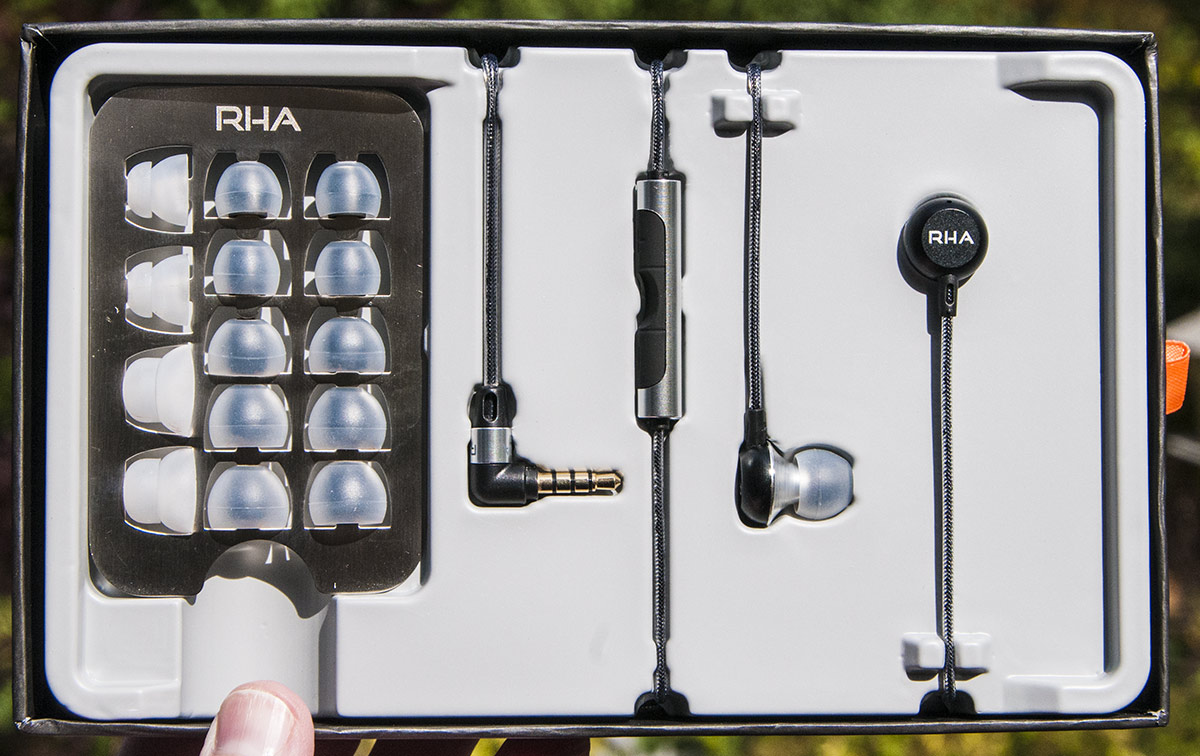 Bravo, RHA — you've actually created something I've never seen, an innovation that's dawned on no other earphone manufacturer.

Too bad those eartips are the most user-unfriendly I've ever struggled with. They're quite easy to remove from their lovely holder, but almost impossible to insert on the ends of each earpiece. It felt like I was trying to fit a square peg into a round hole. But after a few minutes of frustration, patience prevailed, and the perfect-sized tips were firmly mounted.
As is the case with all in-ear phones, it's crucial to choose a size of earbud tip that fits perfectly in your ear canal. Once I achieved the ideal seal, I was able to sit back and revel in the gorgeous sound coming out of these earphones.
For my testing, I decided to compare these MA600is with my all-time favorite in-ear headphones, my trusty five-year-old Klipsch X10s, the most comfortable, best-sounding earphones I've ever owned. It doesn't seem like a fair fight, because the Klipsch X10s retailed for $350, but hey, they've been available for 5 years. It so happens that now the X10 and MA600i are a bit closer in price, with the old X10s now selling on Amazon for $145.88.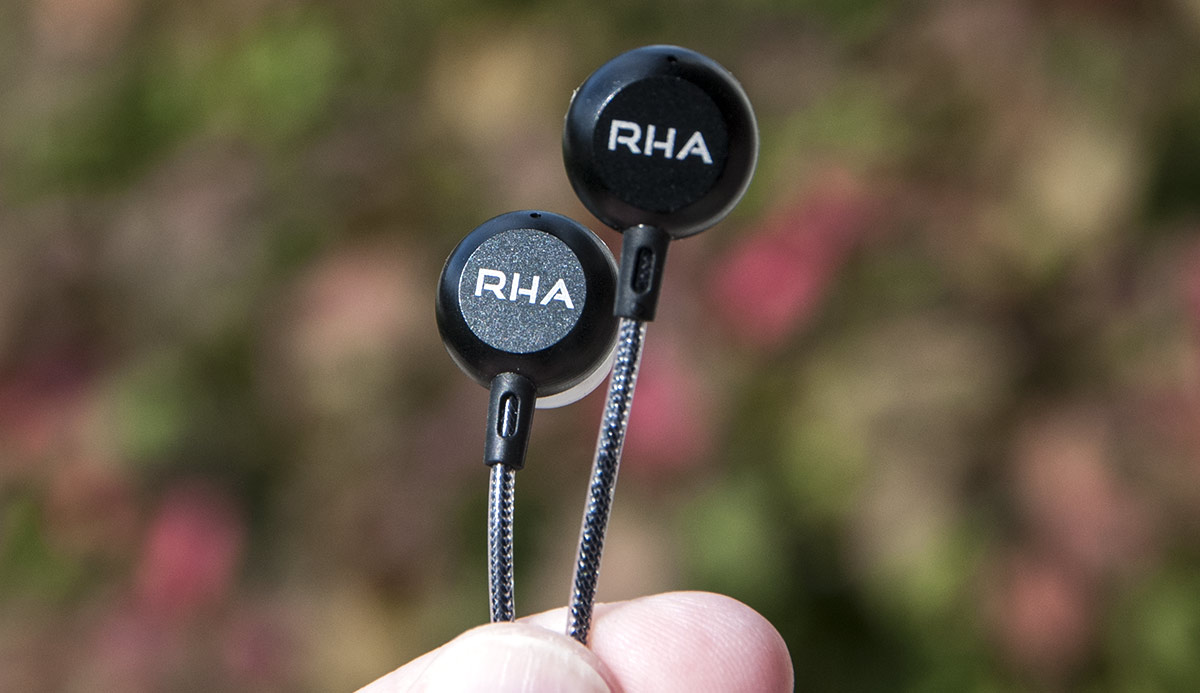 I was delighted to discover that these RHA earphones sounded almost as good as the Klipsch X10s. They were just as comfortable as the X10s, too. That's saying a lot, because I've tested scores of different earphones, and never found any as comfortable as the X10s.
The MA600i earphones are highly efficient, giving you a seriously loud sound that could probably destroy your hearing if you turned them up too loud for too long. Their sound is clean, too, even at extremely high volume. Their frequency response sounded pleasantly flat, with solid bass, you-are-there midrange and clean, realistic-sounding high frequencies.
It was hard to tell any difference between the M600i and X10 earphones. The only difference I could discern was slightly more presence with the Klipsch X10s, but that was so subtle it was hard to notice unless I listened to one immediately after the other.
I'm not surprised RHA has put together another technological tour de force in headphone design. Last year, I was astonished by RHA's $59.95 SA 950i over-the-ear headphones, which sounded better than several models I compared them with that cost five times as much.
These RHA MA600i earphones are a spectacular value, even with their almost impossible-to-attach earbud tips. I love the innovative tip holder, though, and the sound of these little cans is so clean, clear and crisp that you'll be surprised how much musicality you can get for $90. Highly recommended.
Images: Charlie White