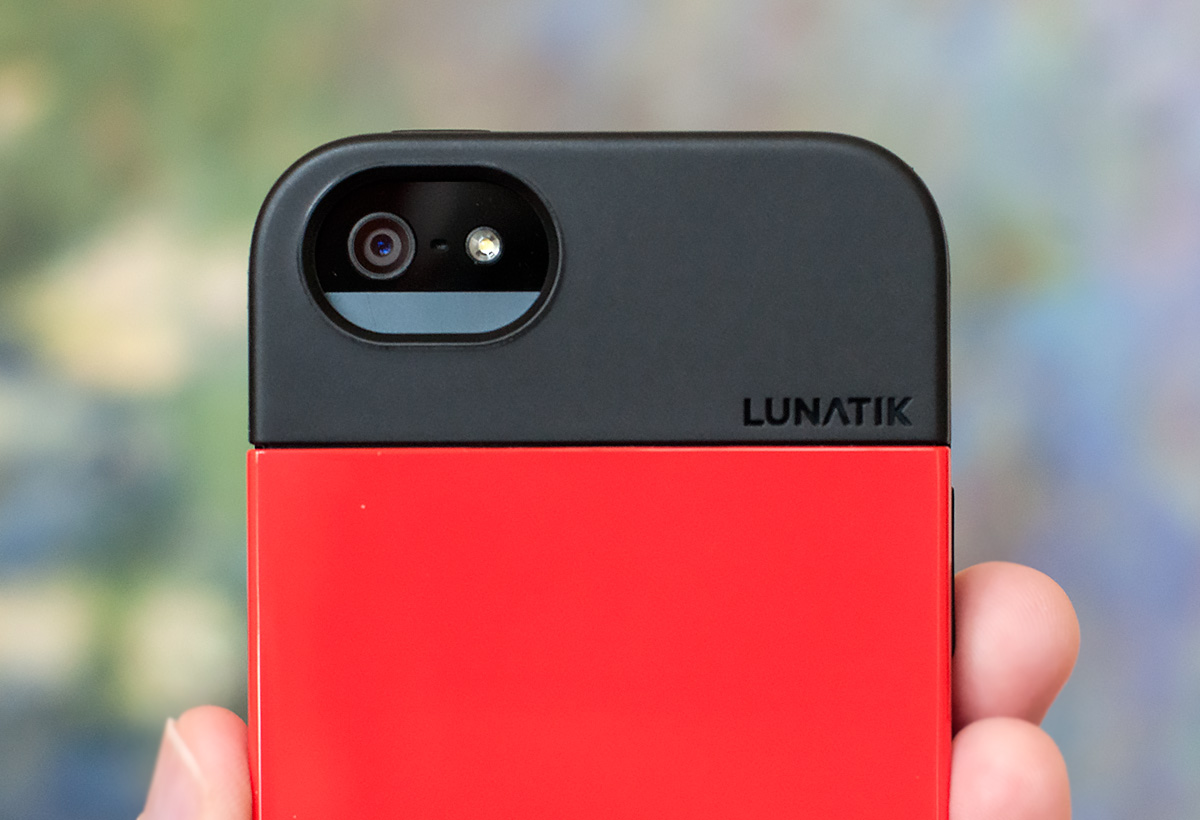 The Lunatik Flak case looks gorgeous, and it gives your iPhone 5 or iPhone 5S two layers of protection. I nestled my handset inside one and put it through its paces.
SEE ALSO: 5 perfect gifts under $100
I must tell you up front that I'm not a big fan of cases. But this $34.95 product is built tough — I might someday regret my habit of going au natural with my iPhone and not securing it in a case like this. While it doesn't cover the screen like some cartoonishly super-safe cases, the Flak it still gives that Gorilla Glass significant protection against droppage in the front with its raised rubberized edges.

As you can see in the gallery below, the removable red "impact shell" of this case (which is also available in
pink
,
black
or
white
) slides right off. It's made to absorb some of the kinetic energy if you should have a sudden attack of butterfingers.
The case's flexible internal core is designed to absorb shock. It's the second element of a two-pronged attack against breaking that expensive bauble you carry with you most of the time. Although I didn't drop my iPhone to be sure the case did its job (this Lunatik case didn't turn me into a lunatic), I was impressed with its quality construction.













All is not sweetness and light with the Lunatik Flak case, though. It's slightly difficult to push the on/off button on top, and you'll need a bit of a fingernail to flip the mute switch on the side. The volume controls are a bit more cooperative, but overall, it's harder than it should be to control your iPhone when ensconced in this crimson case. On the plus side, the iPhone's Lightning connector, microphone, speaker and audio jack are unfettered.
If you want to change iPhone cases on a daily basis, the Lunatik Flak is happy to comply, making it easy to remove your handset from its rubbery confines. This is a relief for me, after using some exorbitantly expensive cases that require an engineering effort just to shed them.
Being generally bullish, I'm attracted to the shiny red color of the Flak case, and those who are looking for grand style to go with their trendy iPhone might appreciate that. It could be the perfect stocking stuffer for that fashion plate on your list.
Images: Charlie White