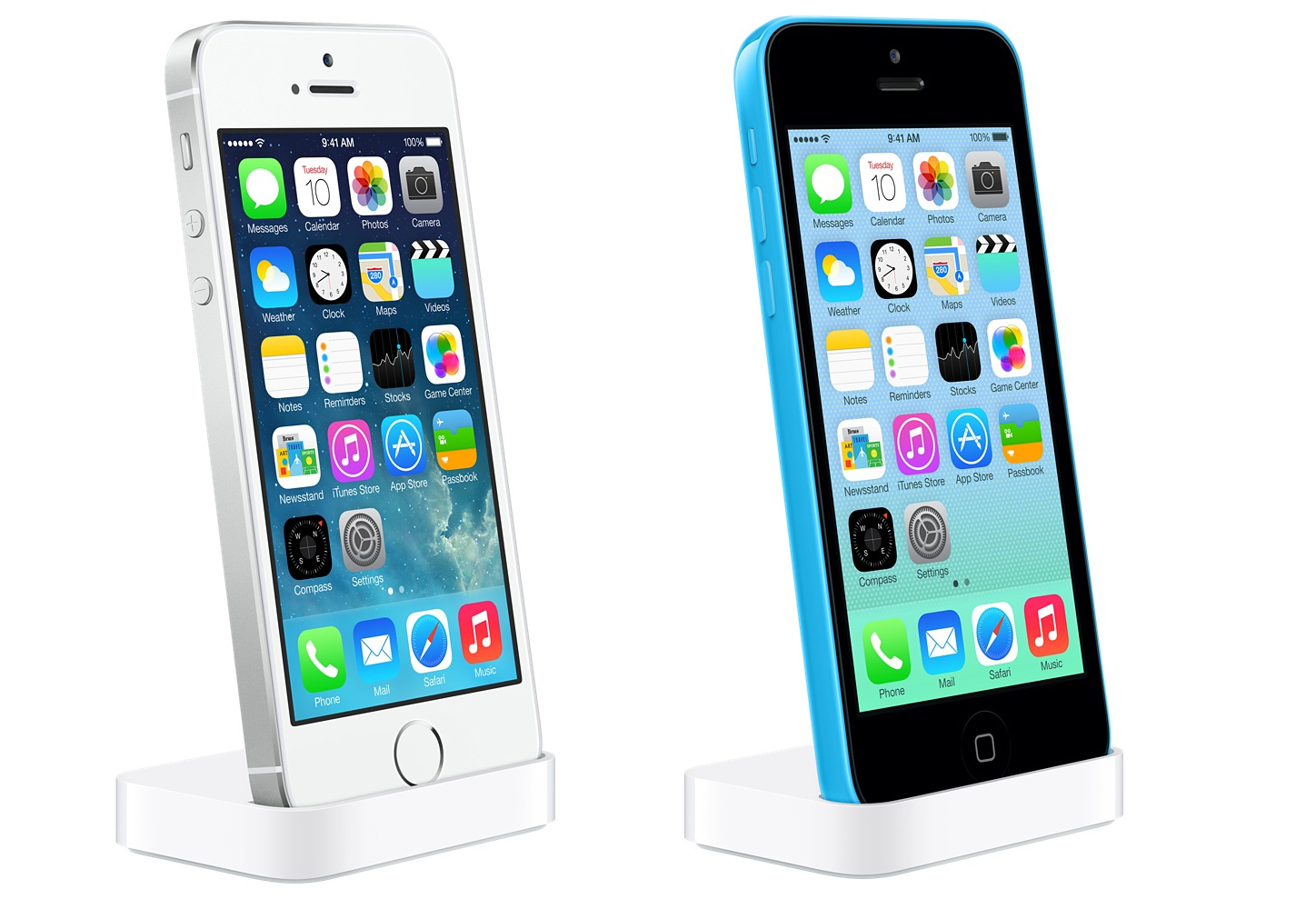 Amid the flurry of iPhone announcements on Tuesday, Apple didn't mention the new dock that fits the iPhone 5S and iPhone 5, and a similar dock that fits the iPhone 5C.
For mysterious reasons, Apple skipped the whole dock thing when it rolled out the iPhone 5 with its new Lightning connector in September, 2012. But now the docks are back, looking a lot like their ancient pre-Lightning predecessors from days of yore. Both will be available for $29 at Apple stores on September 20.

Like all docs of its ilk, you can connect this one to a computer with USB (for syncing or charging) or to an electrical outlet for charging using a power adapter. Apple says you can "place your iPhone in the dock and enjoy clear audio during speakerphone calls thanks to special audio porting." That should be a neat trick, considering there doesn't appear to be any place for the audio to escape its snug confines. And there is a 3.5mm line-out jack (audio only) in the back.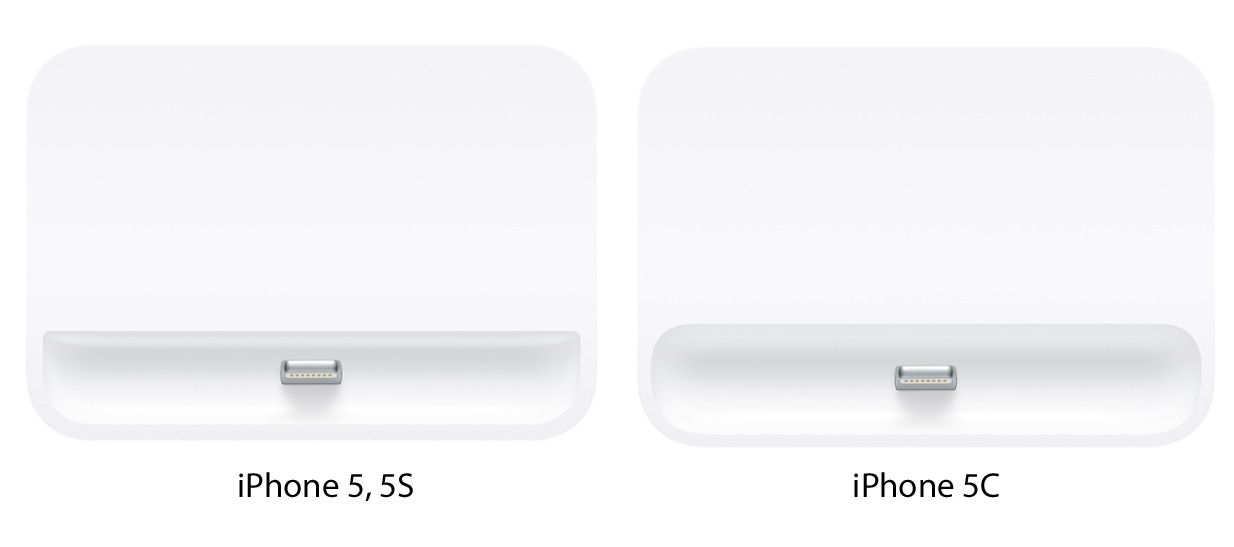 If you recall the release of the first iPhone, it included a dock like this. However, that phone retailed for more than $600, even with a two-year contract. I loved those older docks, though — so much so that I still use one intended for an old iPhone with an iPhone 4S. It doesn't fit as tightly as it did with its first occupant, but that's a good thing, still conveying power and syncing, but it's much easier to remove from the dock with one hand.
Will this new dock topple my current favorite, the exquisite and much more showy and MacBook-like HiRise dock from Twelve South? The HiRise accommodates an iPhone 5 even when the phone's inside any case, and certainly can accommodate the iPhone 5S and iPhone 5C. Since I'm not someone who prefers to hide the iPhone's lovely design inside an always-uglier case (although I am willing to use a screen protector), this Apple dock's incompatibility with cases won't be a dealbreaker for me.
Whether I decide to buy an iPhone 5S or not, I'm going to pick up one of these new docks and let you know how it measures up to my favorites.

Meanwhile, if you're getting antsy waiting around for all this new stuff, you'll be happy to know you can download all iOS 7's cheery new wallpapers right now —
download them all here
.
Images: Apple